So far The Los Angeles Lakers have taken a commanding 3-1 lead in the NBA Finals. They did this by leaning on the thing that has defined their greatness all year long: defense. The Lakers held the Miami Heat to 96 points, their lowest output of the postseason.
Here are the NBA Finals 2020: Lakers vs Heat Predictions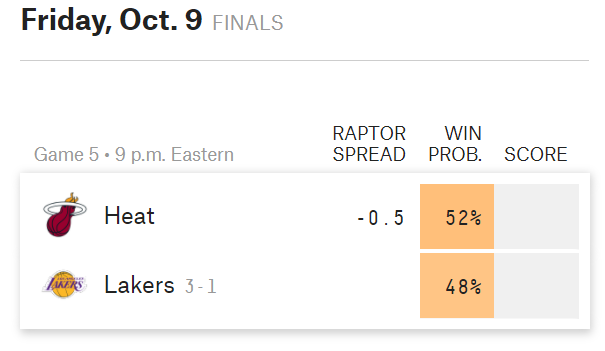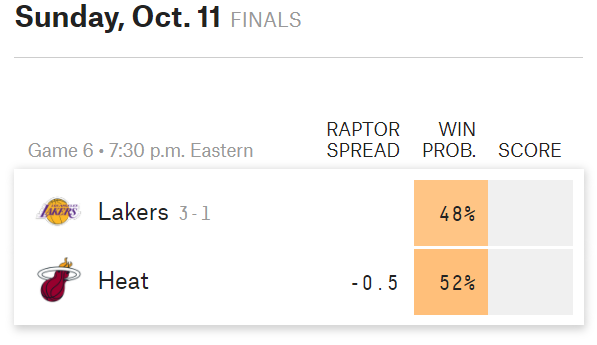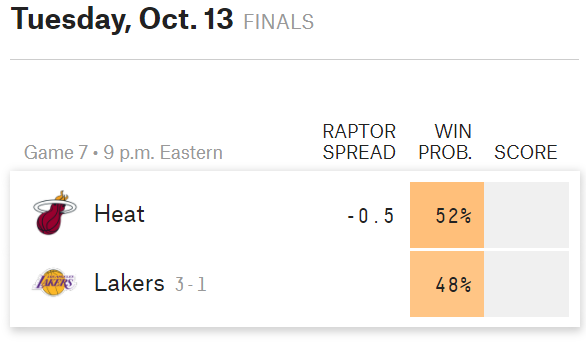 How this works: These forecasts are based on 100,000 simulations of the rest of the season. This is made by FiveThirtyEight. The model includes up-to-date depth charts — tracking injuries, trades and other player transactions — to generate talent estimates for each team. A team's full-strength rating assumes all of its key players are in the lineup. Also, a team's current rating reflects any injuries and rest days in effect at the moment of the team's next game. Elo ratings are a measure of team strength based on head-to-head results, margin of victory and quality of opponent.
Design and development by Jay Boice, Rachael Dottle, Ella Koeze and Gus Wezerek. Statistical model by Nate Silver, Jay Boice and Neil Paine. Marc Finn and Andres Waters contributed research
There you have it; NBA Finals 2020: Lakers vs Heat Predictions
For other sports updates see Aston Villa vs Liverpool: 7-2, Liverpool's shocking defeat
Latest posts by rutakangwa
(see all)