You don't need a shop anymore – you just need a great idea (and hard work).
The web is rapidly replacing the high street as the preferred place to shop, and the advantage of this is that anyone can set up in business with minimal upfront outlay – sometimes all you really need is a computer.
From retail stores to subscription-based concepts, there are limitless options.
Here are the best online business ideas to make money.
1. Invest in real estate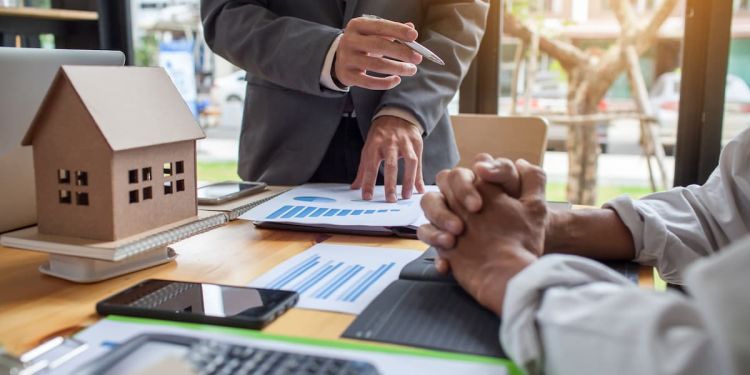 It might sound scary when you hear it, but investing in real estate isn't hard to break into once you've done your research. Depending on the market, getting your hands on opportunities like accessible FHA loans can be the kickstart you need to ensure a cash-flowing business from the start.
With real estate, you don't have to worry about stocking inventory or supply chain troubles. Instead, you can scout properties from the comfort of your couch. There are startup costs and purchase requirements to account for, but you can get loans to help cover them.
The cash flow you establish with your first property can be reinvested into buying your next. Do this enough times and you can start making some serious revenue numbers.
Why invest in real estate?
It's a long-term investment in a business with appreciating assets and almost immediate cash flow.
Real estate will always be in demand as a need rather than just a want.
It can be relatively hands-off with the right management structure in place.
2. Trade On The Stock Market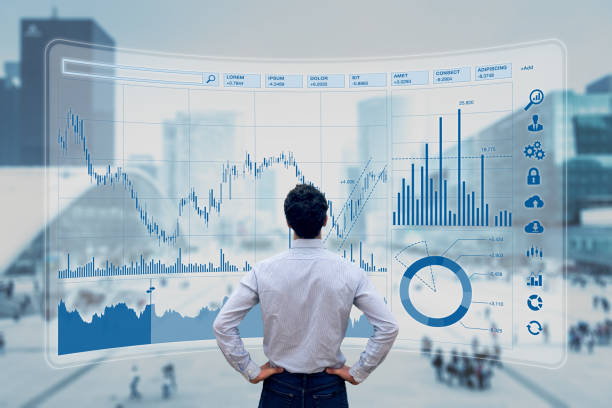 Stock traders buy and sell stocks frequently in time with fluctuating markets. The aim is to purchase shares at a low price, hold them for short periods and then capitalise on market changes to sell them on for considerable profit. As a stock trader, you'll be using platforms such as Etoro, Plus500 and IG to purchase stocks.
Trading stocks online will lower your transaction costs compared to trading through a brokerage firm. That said, it's a highly risky business venture which requires substantial research and knowledge. Before you start, it's essential to study the market and research current trends. A good way to keep up to date with market trends is to subscribe to trading magazines, such as The Economist, Traders World and Modern Trader by FuturesMag.
For this business, a steady and stable internet connection is an absolute essential – timely trade is imperative to make money.
3. Sell handmade items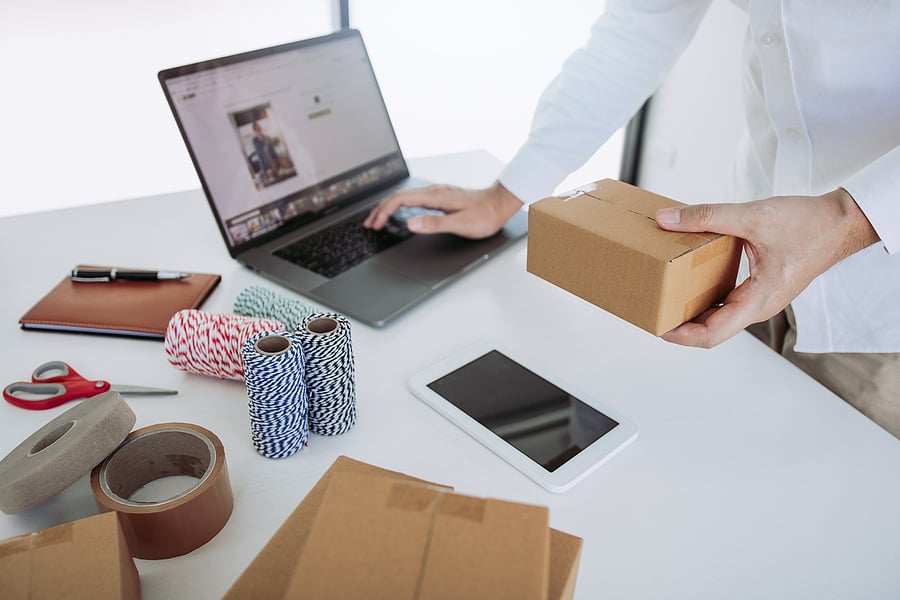 One of the best ways to earn online income is by setting up an e-commerce store.
If you've got the skills to create your own line of products, consider selling them in an online store.
You can use ecommerce sites like Etsy to build your own marketplace and take, track and fulfil orders.
By opting to make products in advance and list the stock quantities of each item, you can dedicate as much or as little time to your business as you like.
Instead of trying to keep up with orders, you can work at your own pace and take things up a notch when you want to boost your income.
4. Run a subscription service
More and more consumers are buying subscription products with weekly, monthly or customisable delivery options.
The convenience and excitement of receiving a ready-made package on a regular basis without having to repeatedly submit orders is a big draw for many people.
You could specialise in almost any type of product, from food to flowers and make-up – or partner with brands across a number of different industries.
The best bit is that you can also support other local businesses and raise awareness of their products.
5. Start a blog or a podcast
If you're something of an expert on a topic, you could start a blog or podcast to spread your knowledge.
All you'll need is a laptop, a microphone and audio recording software. Then, you can generate an income through affiliate marketing partnerships.
By hosting adverts or creating sponsored content, you can build up a viable business. You could even sell your own merchandise via an ecommerce store once you've developed a loyal following.
6. Become an influencer
This online business idea didn't exist several years ago, but now you can earn money by building a community of followers on social media and influencing them to buy products.
Once you've developed a large audience, businesses approach you to form a partnership so you can boost their customer awareness.
Most influencers use YouTube and Instagram to reach their following, and many supplement their main income stream with a blog, which also offers affiliate marketing opportunities.
7. Build apps, software and websites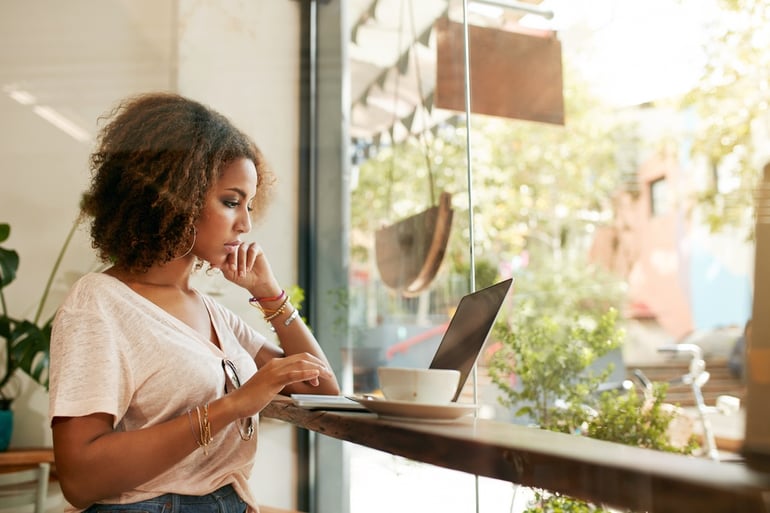 Experienced web designers and developers have the chance to set up a lucrative business creating functional and attractive tools for a wide customer base.
You'll need coding skills and the ability to meet customers' requirements by following their instructions to the last detail.
Alternatively, you could opt to be a website manager, helping businesses maintain a strong online presence and making any necessary software upgrades over time. Many companies are happy to outsource this task in order to focus on growth.
8. Offer graphic design, illustration or video creation services
Businesses are increasingly incorporating imagery into their online content, from website pages to social media posts.
An expertly designed piece of visual marketing can hugely impact a company's performance, boosting its perceived professionalism and allowing for a closer connection between the brand and customer.
Learning content creation and video production skills is easier than it has been in previous years, as there are plenty of online teaching resources to help you expand your skillset. You don't necessarily need to be an expert to get started.
To be a great designer or creator, you don't need to be great at drawing and you don't need to buy a fancy expensive computer. But you do need to be a visual thinker, you do need to specialize in something, and you definitely need a portfolio.
9. Provide tech support
If you have a background in IT, but you don't want to work in web design or content creation, there's the option of helping businesses troubleshoot problems in products they already own.
With the right set-up, it's likely you would be able to complete most tasks from the comfort of your own home, calling customers to talk through their issues.
Your day would involve reviewing online systems and running tests, as well as solving issues and advising clients on the best products. As a tech support professional, you could cover a range of services or specialize in a particular area, like cybersecurity.
10. Work as a marketing consultant or manager
Help companies develop and perfect an effective digital marketing strategy by offering advice or actively taking responsibility for their promotional activity.
For this online business idea, you'll need an in-depth knowledge of SEO, social media algorithms and cost-per-click advertising, as well as tools such as Google Analytics and Google Ads.
As a marketing manager, you would take on businesses' email and social media accounts, posting regular content updates and using keywords and linking strategies to reach a wider audience
11. Be a financial consultant
If you've worked as an accountant or bookkeeper before, you could start a financial consultancy business.
You'll need to gain industry-recognised qualifications before you can start attracting clients, but if you operate online, you can attract business by offering competitive rates.
Once you're up and running, you could provide industry insights and advise on best practices, or help clients with everyday tasks like submitting tax returns and reviewing cash flow.
12. Become a virtual assistant
Personal assistants have always been needed, and now the internet has created the opportunity to offer the same services online, as a 'virtual assistant'.
You would work with entrepreneurs and executives from across the globe to help them manage their businesses efficiently.
You might take on any number of personal and professional tasks, from answering phone calls and making restaurant reservations to paying bills and carrying out research. The more services you offer, the higher your income potential.
13. Start a resume-writing business
With the employment market becoming more and more competitive, CV-writing companies offer a valuable service.
There is a wide range of ways you can support job hunters, from producing video tutorials on how to create cover letters to providing consultations with people looking for career guidance.
LinkedIn is a great resource for those offering job application support, as it hosts a large community of people on the search for their next professional opportunity. Use the site to promote your online business and build up a network of connections.
14. Launch a recruitment company
If you're researching various online business ideas, you could consider moving into recruitment.
This sector is perfectly suited to remote work, as it mostly involves researching and communicating with people online. Plus, you don't need any specific qualifications or certificates to help put businesses with job vacancies in touch with talented workers.
Over time, online recruitment companies develop their network of contacts among businesses with ongoing growth plans, and many build up a specialism in a particular industry.
15. Be a PR or HR consultant
If you have experience working with public relations or human resources, why not go solo and offer your services through your own online business?
The best entrepreneurs in these sectors review businesses' strategies and find ways to improve the way they communicate within their internal teams and with the public.
To remain competitive, make sure you stay up to date with the latest developments in your clients' industries, as well as any technology to help manage relationships efficiently.
16. Offer tutoring or coaching services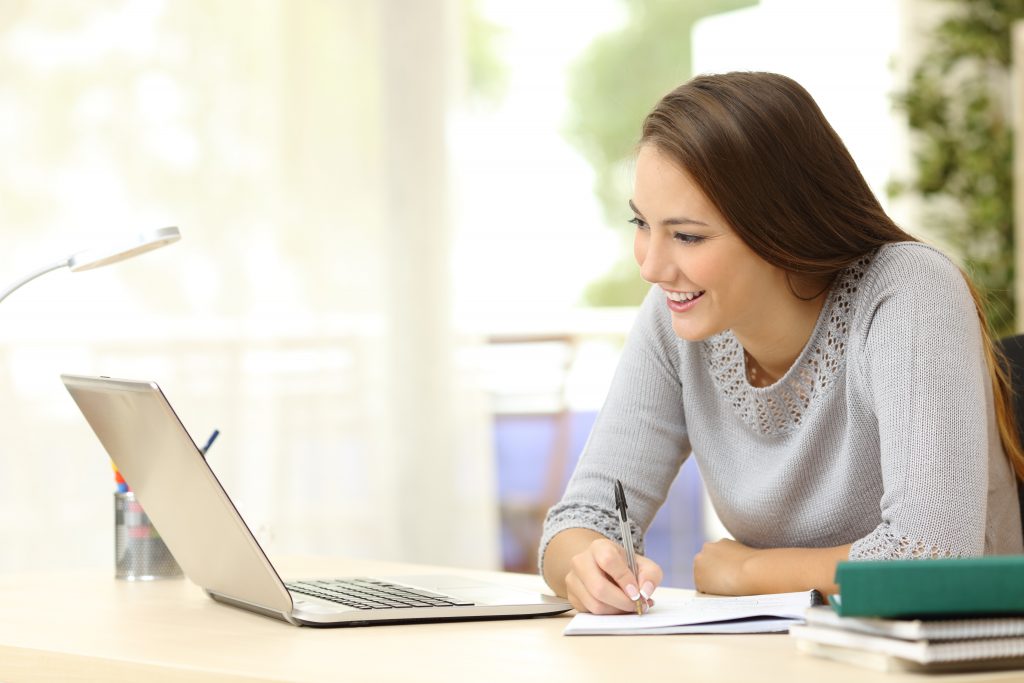 Running online courses is a great way to use your existing knowledge to help others. Develop a learning framework around your career specialism or study to gain extra knowledge before you put this online business idea into action.
You could become a business coach or a private children's tutor, to name just a couple of options, and build up a customer base through positive testimonials and recommendations.
Once you've proven you offer a high-value service, you can charge more per hour or per session.
17. Provide writing services
This sub-sector covers a wide variety of different specialisms, including copywriting, editing and proofreading.
Many online businesses choose to cover a particular industry to provide insight and efficiency where other agencies can't.
Alternatively, you could position yourself as a research business, scouring technical documents, compiling market analysis findings and analysing trends.
Translation and transcription services are also in high demand across businesses in every sector, from media and performing arts to academia and manufacturing, so there's plenty of scope for growth.
18. Launch an interior design business
Lots of people aspire to be an interior designer, but many don't realise they could provide home improvement guidance over the internet.
Technology has created the opportunity to not only create three-dimensional imagery of property interiors, but also develop interactive plans of renovation and design proposals.
Now, business owners can operate entirely online without ever having to see a space in person.
You could introduce multiple income streams by offering decorating tips, filming video tutorials, writing blog posts with affiliate marketing partnerships and even choosing to sell home décor products.
19. Start a dropshipping business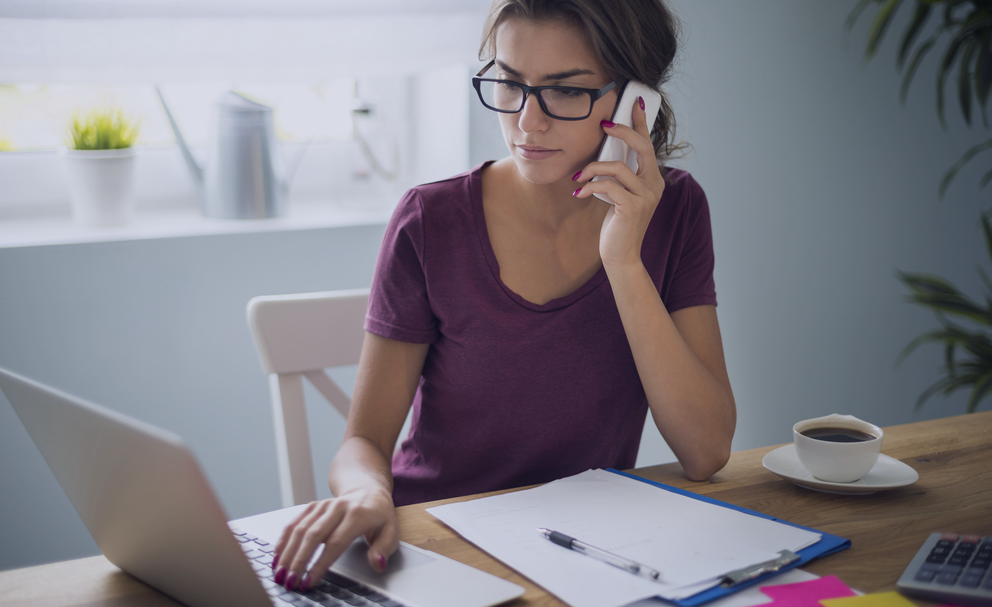 Dropshipping is where an online store receives an order, then arranges shipment of that order directly from a third-party supplier, so never physically handles the product themselves.
Essentially, a dropshipper is like a standalone retail department sourcing items from multiple sources.
If you're particularly good at picking out items that people might want, e.g. those of particularly high quality or quirky taste, you can set up your own catalogue and build a reputation as a source of great products – rather like being a personal shopper for your users.
If you'd like to launch a retail business but don't have the ability to create or store your own products, dropshipping is a good option.
To see success, you'll need to create your own website, advertise items sold by other companies and then let them know whenever an order comes in.
You'll receive a commission on each sale, without having to organise the logistics of manufacturing or shipping the products.
The biggest advantage of this model is avoiding the risk of losing money if certain items don't sell. Plus, you won't have to store huge quantities of stock.
20. Curate 'thrifted' finds
Those with a passion for repurposing old items will enjoy starting an online 'thrift' store.
Scour charity shops and antiques fairs to find unique pieces and sell them through your ecommerce site.
Having a good eye for a bargain and the ability to present products in an appealing way is important for this online business idea, but if you have it, it's fantastic way to make money online.
You'll need to be able to find the value in discarded items and hone your copywriting skills to encourage shoppers to buy from your retail business.
21. Create a clothing line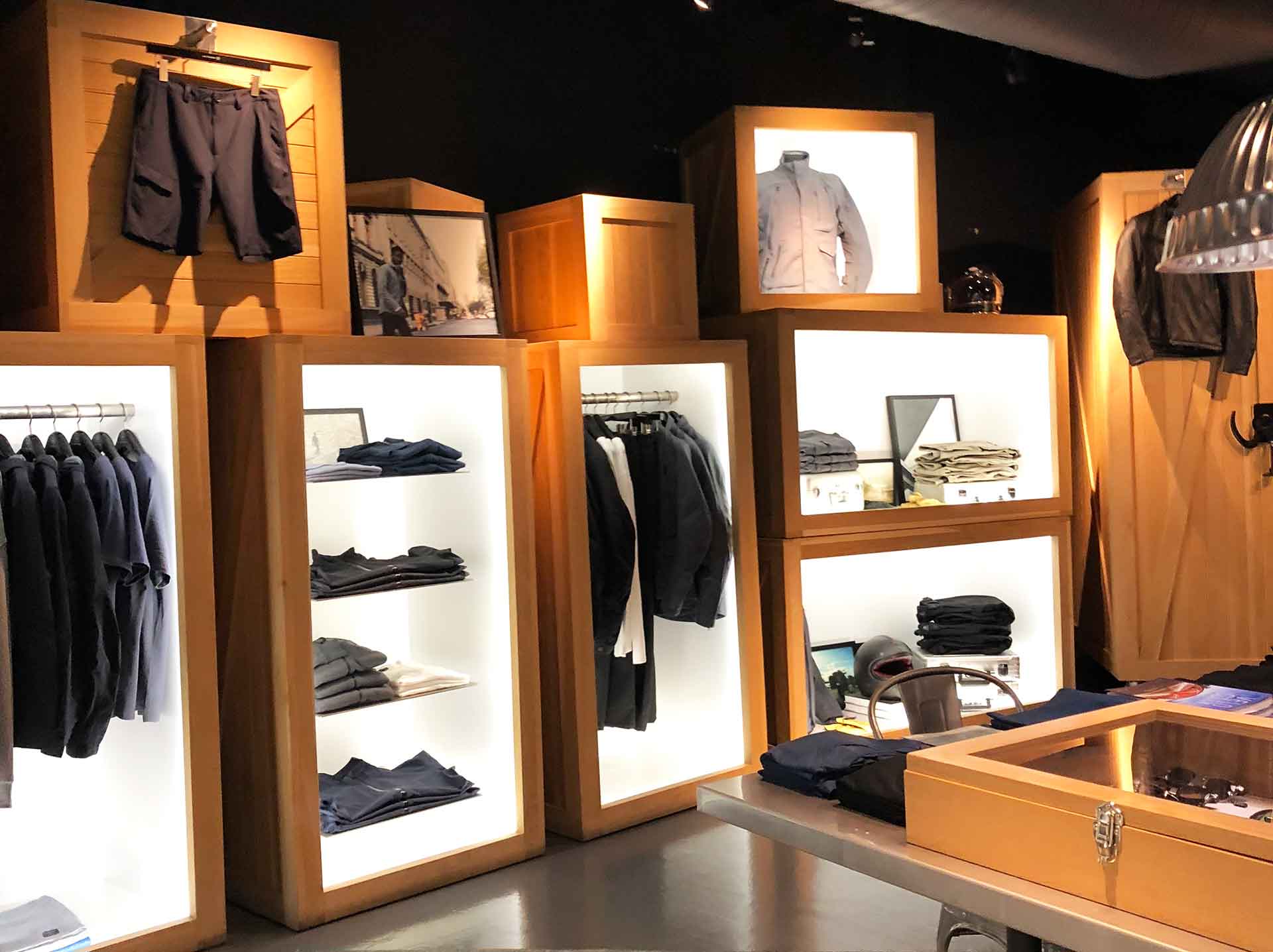 Develop a glossy website and collaborate with clothing manufacturers to sell your creations.
One possible avenue is t-shirt design, which you can take by partnering with apparel printers. The possibilities are vast here, and you should always be able to take inspiration from passing trends, whether you're working with illustrations or slogans.
22. Become an online travel agent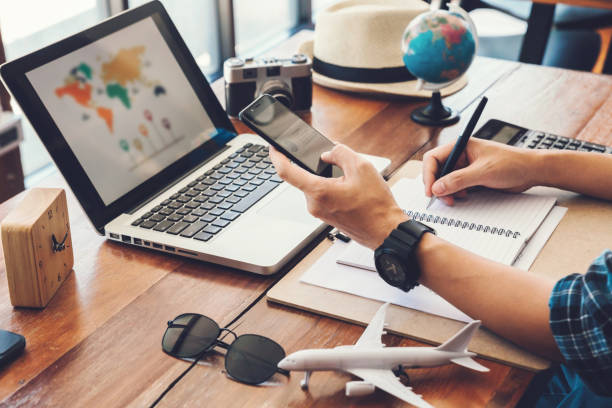 High street travel agencies are struggling, as holidaymakers increasingly turn to the internet for advice.
You can put your business ahead of the competition by following travel trends, developing a good network of industry contacts and offering affordable packages through partnerships with high-profile holiday providers.
This online business idea involves lots of research, as the most successful online travel agencies have an in-depth understanding of industry developments and offer the best deals on the market.
23. Get Started With Affiliate Marketing
Affiliate marketing is basically the process of earning a commission by promoting somebody else's product.
There are two main ways most people do affiliate marketing:
Information products. You promote products like ebooks, membership sites, video series, etc. This type of affiliate marketing can earn you up to 50% or more in commission, has relatively low barriers to entry, and it's easy to find products to promote.
Amazon partners. Many affiliate marketers have success with Amazon. There are literally millions of products to choose from, and it can be quite profitable. For more information, you can check out the Amazon Associates Program.
Quick side note: Before you start affiliate marketing, it helps to have at least a basic knowledge of SEO and copywriting (more on each of these later).
That being said, you can read a few copywriting books and look through the beginner's guide to SEO from Moz to help you get started.
24. Self-Publish a Book on Amazon
Have you ever thought of writing a book, but didn't know where to get started? All the publishing nonsense, editing, and formatting, marketing, etc.?
With Amazon, you can self-publish a book fairly easily, and really make money from it. There are some simple and inexpensive guides to help you write your book AND have it generate consistent income.
Here's the secret sauce: If you can launch your book and get a few hundred sales in the first week, Amazon will take over and start promoting it for you. This way you can make some real money from it. It's actually easier than it sounds, but we'll get to that in a minute.
Here are a few tips for writing a book:
Validate the book by giving a survey to friends, an email list, and/or survey sites like PickFu. By validating your idea before you write the book, you'll improve the odds of people willing to buy your book (and you're not wasting your time by writing it.)
Create an outline and stick to it if possible.
Set aside at least 30 minutes to an hour each day to write.
Format the book according to Amazon's standards.
Once the book is written and formatted, you can head over to KDP.amazon.com. Log in with your Amazon account, then under "Create a New Title", select "Kindle eBook."
Here's a good strategy for your book's launch week (to get 100+ sales):
Set the price at 99 cents for the first week.
Run a 99 cent promotion with sites like Buck Books and Robin Reads.
Post a book excerpt on a relevant subreddit and link it to your book page at the end.
Post 1-2 guest posts during the launch week that link back to your book page.
Blast your email list multiple times.
By the end of the week, hopefully, your book has eclipsed the top 5,000 or 10,000 overall paid ranking. From there, raise the price to $2.99, and continue raising the price $1 at a time every few days until it stops selling (then, lower it back by a dollar). This will tell you the optimal price for your book.
(Here's a case study of a book that used this strategy to launch successfully and consistently bring in $3-$4K a month in profit.)
25. Create a Digital Product or Course
Creating a digital product or course is similar to writing an ebook. You're monetizing your expertise by teaching it to the others.
That being said, you don't have the benefit of Amazon promoting your course. You have to do the promoting yourself through your own website, your email lists, and possibly through affiliate partnerships. You also need to create a compelling sales page that will convince visitors to buy from you.
If you don't already have an audience, it might be better to self-publish on Amazon first. That way, you can validate your course idea, grow your email list (just make sure to have an email opt-in at the front and back of the book), and more or less create a rough draft of the course (since it will probably be similar to the book).
Further Reading:
TheRiseToTheTop.com – David Siteman Garland's website that's helped thousands of entrepreneurs launch profitable online courses.
Monetize Your Expertise Podcast – Helpful episodes by online course expert Grant Weherley to help you start your fist online course.
26. Become a YouTuber
Videos are becoming more and more popular. From Instagram and Snapchat Stories to Facebook Live video, videos will only continue to grow. If you've always loved the thought of being behind the camera, now is the time you can take advantage.
Whether it be starting a vlog and getting ad revenue/selling products to your audience, or building a YouTube channel to drive more traffic to your website – 2022 is a great time to get started.
Not only will making YouTube videos help you tell better stories and provide more valuable content to your audience – it can also help you get profitable speaking opportunities.
The best part is, you don't even need to go out and buy an expensive new camera – as long as you have a smartphone with a quality camera lens, you can start filming your first video right now!
27. Start App Development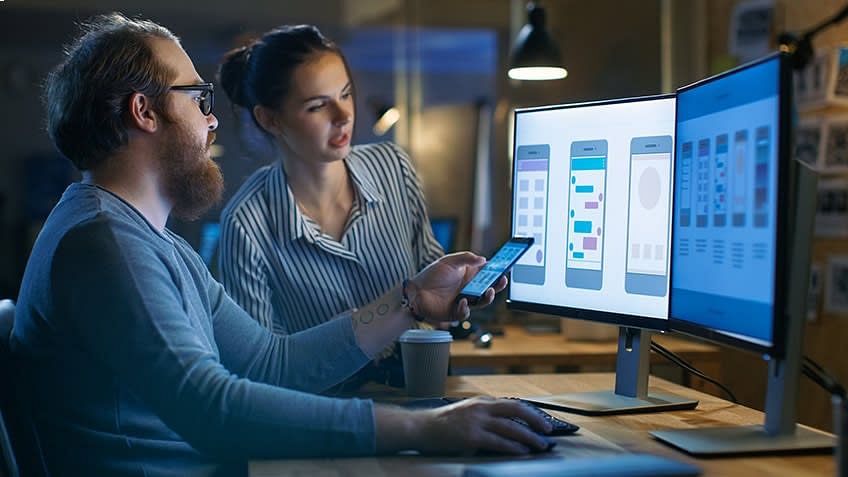 Mobile apps are getting more and more popular by the year. If you have an idea for a cool, useful, and/or fun app for a phone or a tablet, this may be the way to go.
It helps to have some coding knowledge, but it's not an absolute necessity. There are plenty of software developers looking to collaborate with people on app creation.
Word of caution: the app market is saturated right now, so make sure you validate your app and do your research before investing lots of money in your idea.
Further Reading:
28. Learn Facebook Advertising
Facebook continues to expand and grow. Therefore businesses are spending more on Facebook ads. But here's the problem: a lot of old school businesses don't know what they're doing when it comes to Facebook ads. Even newer companies don't have the time it takes to learn the ins and outs so that they get the most return on their Facebook ads investment.
Consequently, they're looking for Facebook ad specialists to step in and do it for them. Luckily, this is something you can learn fairly quickly. Once you do, you can reach out to businesses and offer to help create profitable Facebook ads.
Further Reading:
29. Learn and Master SEO
SEO (Search Engine Optimization) refers to getting a website to rank higher for certain "search terms" in search engines like Google. When a website ranks higher, it gets more relevant traffic and in turn, can make more revenue.
This is another highly valued skill in the internet marketing world. That being said, it can be a bit difficult because Google is always changing its algorithms. With it, some of the rules of search change. You always have to be on the leading edge, learning, and testing new strategies.
If you can master SEO, companies will always be willing to pay you for your help.
30. Become a Copywriter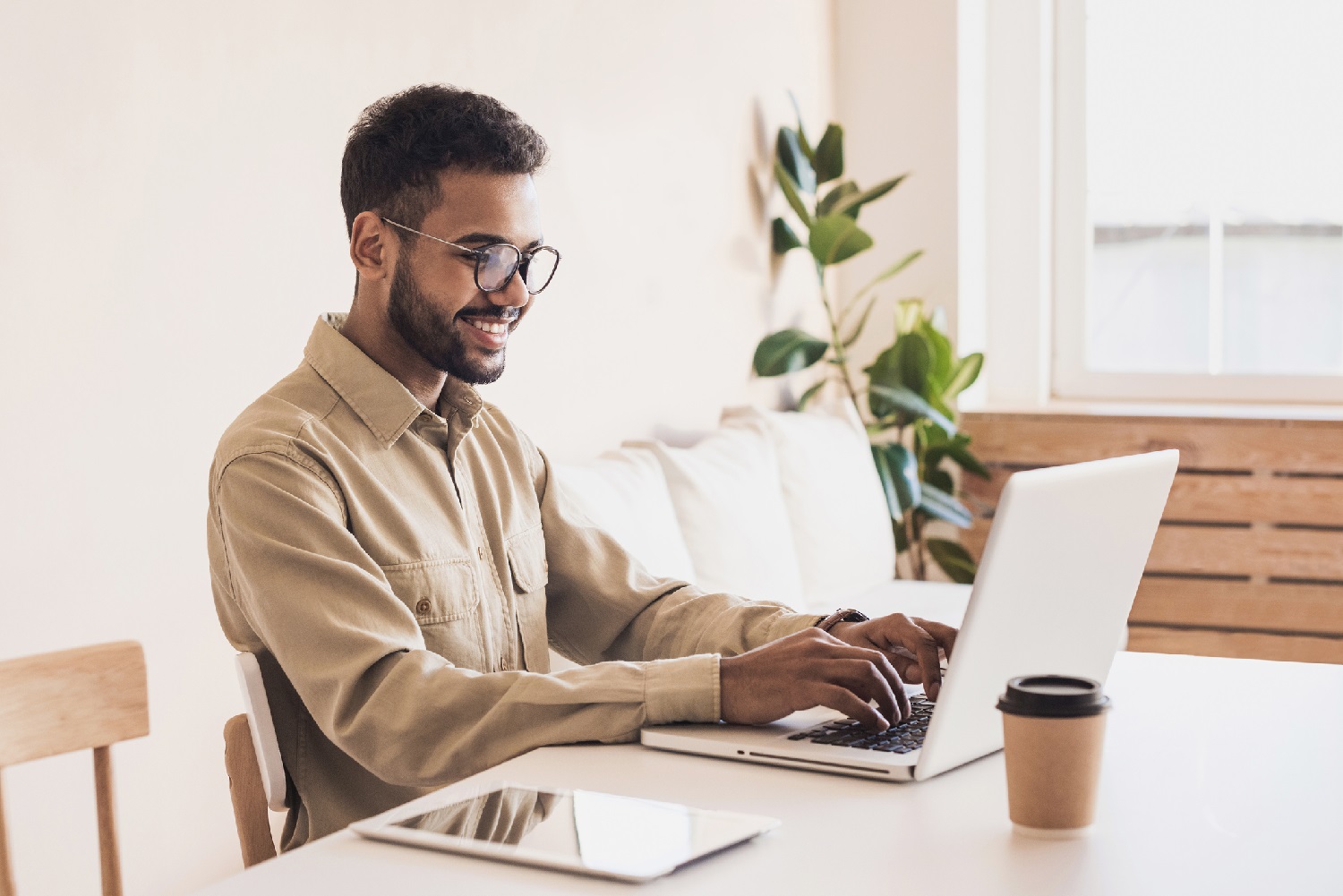 Copywriting is the art and science of strategically delivering words (whether written or spoken) that get people to take some form of action. It can range from anything to sales pages, to email marketing, to even quality blog content.
If you have a natural inclination and passion for writing, copywriting may be your ticket to earning online income.
It's a great way to achieve freedom in your life. Not only does copywriting allow you to work remotely, but it also allows you to control your schedule. Plus, learning the skill itself will help you in many areas of online business (i.e. building a blog, affiliate marketing, etc. – when you can write in a compelling way, all of these become much easier!)
31. Skype Coaching
Do you have an expertise that you'd like to help people with? Then Skype coaching may be a potential option for you. Basically, you hop on Skype and provide assistance to your coaching clients. This can come in the form of daily, weekly, or monthly calls.
There are Skype coaches for just about everything – life coaches, health coaches, dating coaches, etc.
Note: It's much easier to market your coaching services when you also have a blog on your coaching topic.
32. Buy and Flip Domains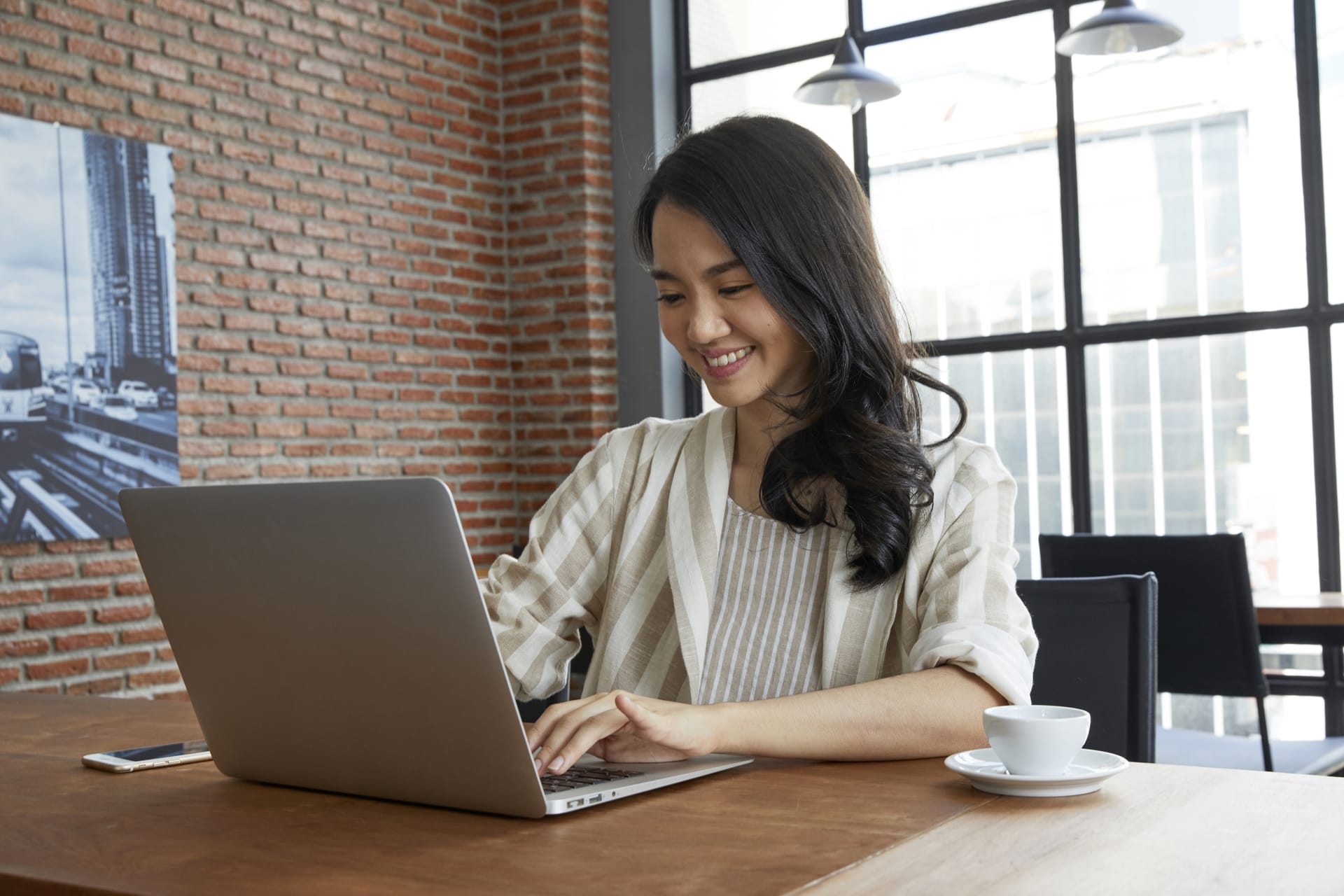 You've probably heard of people who buy and "flip" real estate, right? They buy a house for a relatively good price, fix it up a little bit, and then resell it for a nice profit.
It's the same idea for buying and flipping domains. Whether it's your own domain, or whether you're looking to buy somebody else's site and flip it, this can be a good source of online income.
You can use resources like Empire Flippers to both buy and sell your domains.
33. Freelance Pay Per Click Consulting or Become an Ad Consultant
(These are PPC ads)
You ever saw those sponsored ads at the top of your Google search results? That's Pay Per Click (PPC) advertising in action.
It's a form of internet marketing in which advertisers pay a fee each time one of their ads is clicked. Put simply, it's a way of buying visits on your site.
Why not be the one who gets to make a consulting fee from businesses looking to optimize their ad strategy? Yup, that's a business you can run fully online. Ad consultants like Monica Louie are already doing it (and doing it well!).
If you can master this skill, you can offer the service to other businesses.
34. Sell Products on eBay
Sure it's a bit old school, but people are still making lots of money on eBay. To start selling, you can do something simple like head to a local clothing store and buy some clothing on sale.
Then, you can list it on eBay for a higher price, and if it sells, you can reinvest the profit in more clothing and continue making more profit.
It requires some strategy and planning but is surely a profitable way of online business.
35. Build Niche Sites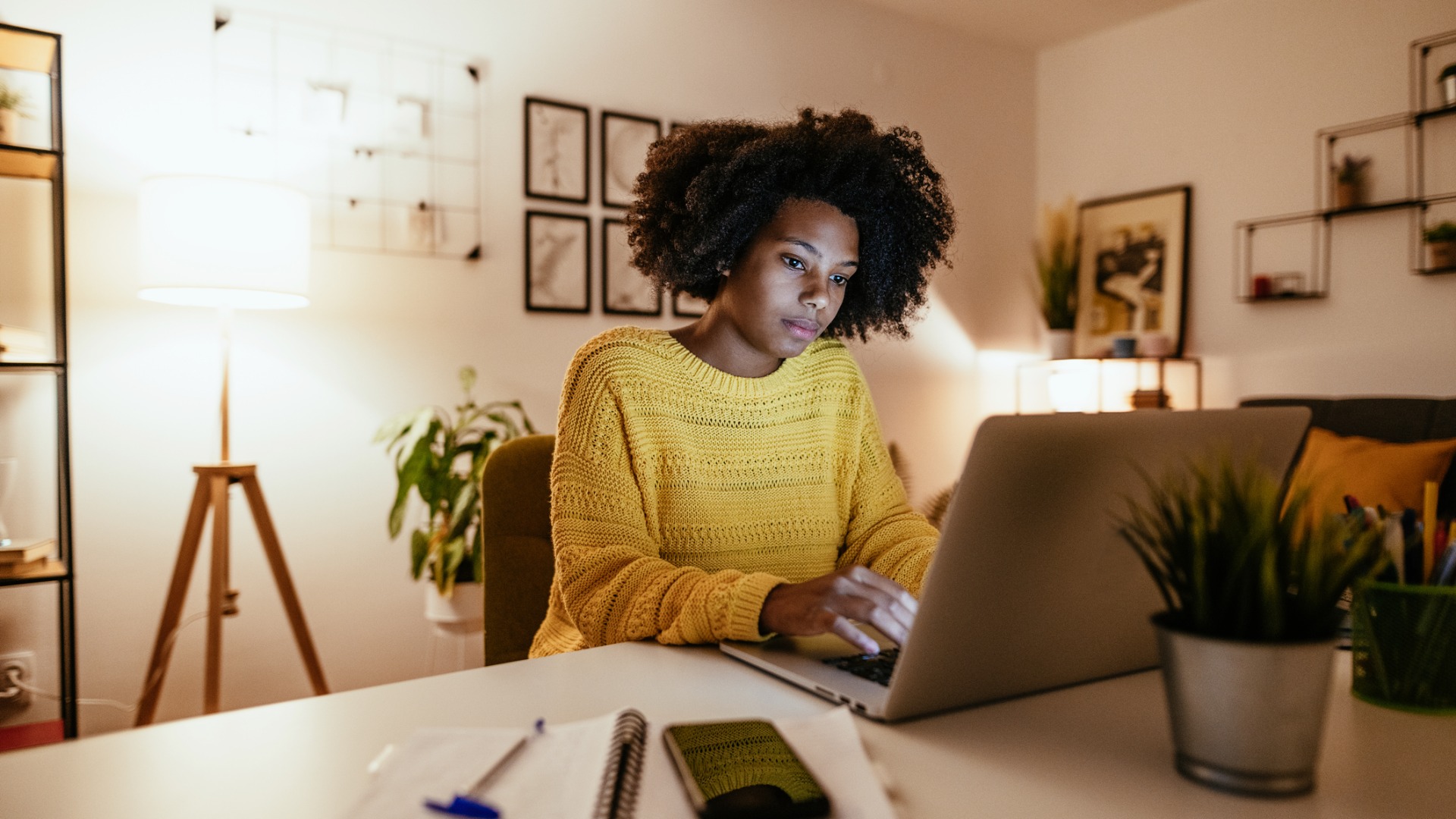 The idea behind a niche website is to target a specific niche (for example, a specific kind of photography), rank on Google for the keywords related to that niche, and then turn that traffic into earnings through affiliate offers or through selling your own products.
A lot of research goes into this – you should be ready for a bit of workload. If you create a good niche site, it can bring you an extra $500 a month or more.
36. Start a Paid Private Facebook Group
A paid private Facebook group provides you with the chance to create a highly engaged community.
It gives you a place to deliver your content, allows your community members to interact with each other, allows you to limit access to qualified members, and also allows you to moderate and control the group.
Note: If you already have a website and an email list, it's easier to create a paid private Facebook group, but it's not an absolute necessity.
37. Assist with Lead Generation
Businesses are always on the lookout for ways to create new leads. Leads, after all, are the lifeblood of businesses.
When you assist with lead generation, you basically play the matchmaker. You connect business with the leads for whom they can solve the problems.
38. Instagram Sponsorships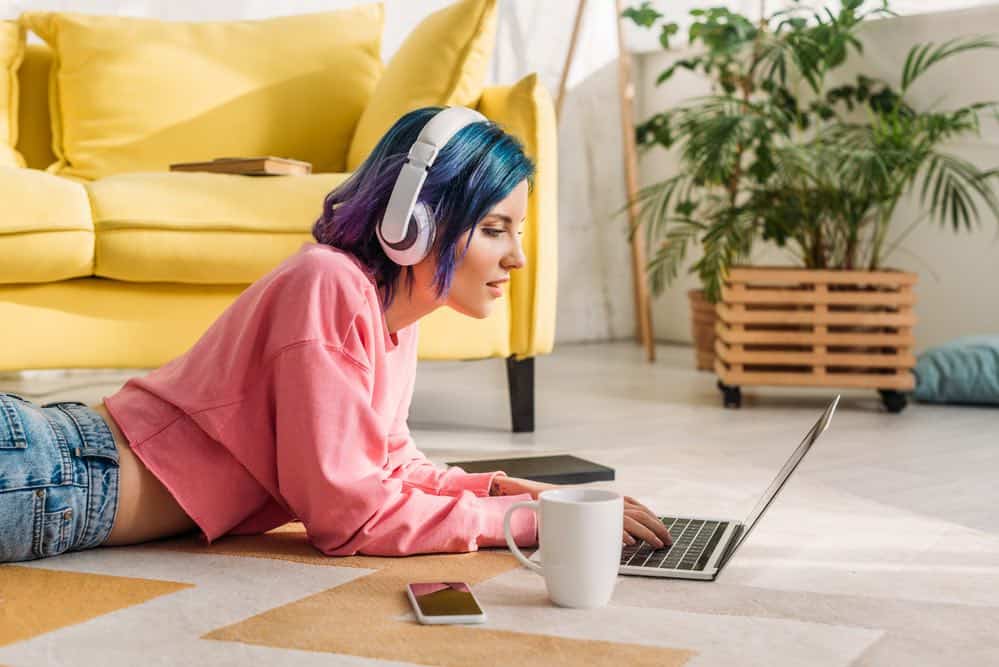 Do you love taking photos and dream of building up a great Instagram following? As you grow your following, more sponsorship opportunities will become available. For example, if your account is focused on fitness, you may be able to sponsor products like protein powder, supplements, etc.
39. Create SaaS (Software as a Service)
Google Apps, Dropbox, Leadpages – these are all SAAS.
SAAS is any kind of online software that you pay to get access to.
For this, you first must brainstorm/find an online service that people are willing to pay for on an ongoing basis. Once you create it, the challenge is to maintain it, which is not an easy task. That being said, it can be quite profitable if you can make it work.
40. Technical Writing
Ever wondered who wrote the instruction manual for that new TV? That's the job of technical writers.
If you have a love for writing and like the technical side of things, then you may have what it takes to be a technical writer.
Here's a resource that can help you get started: Starting a Technical Writing Business from Scratch
Here are some sites where you can find work:
41. Sell your art online
Whether you're a painter, photographer, or musician, there are plenty of online business ideas and ways to turn your latest masterpiece into a source of revenue with a beautifully designed ecommerce website.
If painting or photography is your forte, you can sell your work as prints, canvases, and framed posters using Printify or Printful. This is a fantastic way to turn your art into something tangible that people can take home and integrate into their space. Is music your thing? You can sell your beats, songs, samples, and more as digital downloads.
Just take a look at The Drum Broker, the largest online drum sample business in the world. It created a successful and sustainable small business model with the help of apps like FetchApp and ShipStation.
42. Become a social media manager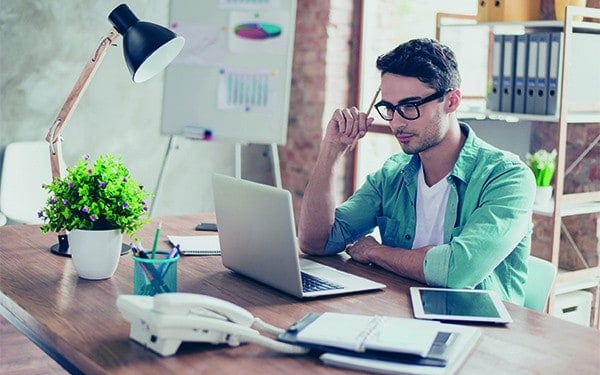 Effectively managing and growing social media accounts is a skill. If you have the chops, consider becoming a social media manager or a consultant for brands.
You'd be responsible for maintaining a company's social presence online, developing its social marketing strategy, managing campaigns, and other related tasks. It's a solid online business idea with plenty of demand, with jobs in social media expected to grow by 10% through 2030, and it doesn't take that much startup capital to begin.
To start, create a website, your own social media channels (grow them and use them as social proof to win clients!), and a payment processing system. As you gain more experience, you can start catering to a wider array of social media needs, like profile growth, outreach, or brand sponsorship management.
43. Become a translator
Knowing more than one language can make you money. Along with internet access and a laptop, you can be well on your way to starting an online translation business. The translation industry is booming—it doubled in size in the last decade.
As a translator, you can apply your skills to translating content, meetings, résumés, books, or even online conferences. As you refine your skills, you can charge by the hour or by the project. Either way, the bottom line is that a translation business can be both flexible and lucrative once you get started with your first few clients.
Why start a translation business?
There are plenty of translation platforms, like Gengo, willing to pay competitively for your skills in case you don't want to start your business on your own.
Alternatively, it's easy to list your translation services on platforms like UpWork for a more independent approach to translation where you get to set your own prices.
Translation can be a flexible business that doesn't require ad management or dealing with inventory.
44. Become an online fitness trainer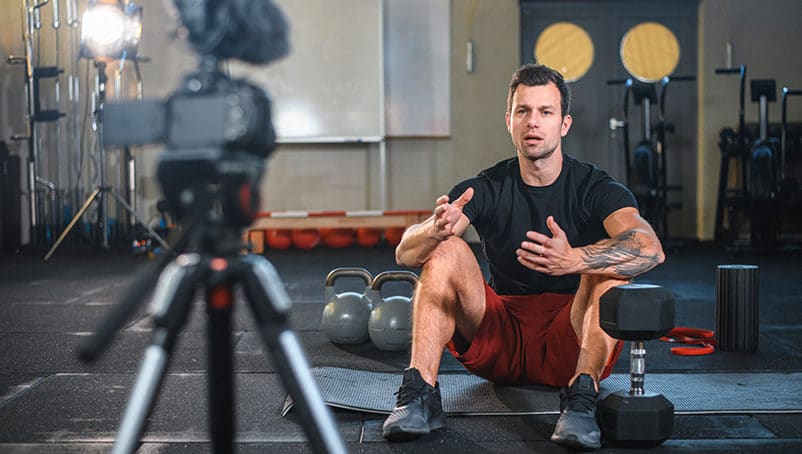 Fitness trainers like Kayla Itsines are making a killing online through memberships, fitness apps, and ebooks. If you're naturally adept at being active, starting an online fitness business might be a no-brainer.
As you get started, don't forget to leverage social media—fitness is a visual industry. Being present on platforms like Instagram and TikTok can be a great way to build an audience and win clients. With a digital fitness business, you can also create several streams of income that can be set up passively (think digital guide books or PDFs of workout plans).
45. Do voiceover work
You can become a voiceover artist from the comfort of your home once you've built a voiceover brand producers can trust. There's no telling what you can voiceover after you've set up your own home recording station.
You can voiceover audiobooks, YouTube videos, internet commercials, webinars, coursework, and more. To start, consider recording a demo reel, establishing a professional website, and establishing a social media presence that'll attract potential voiceover customers to you.
Keep in mind that the voiceover industry is creative, which means you might need to be creative in how you attract clients and generate revenue. Voiceover guides like these can help you get started.
46. Start a membership community
Can you say recurring monthly payments? That's exactly what a membership business idea can do for you. Membership business ideas are limitless.
You can create content and set it behind a paywall, or create a members-only community that gets access to your niche expertise on a monthly basis. Check out membership communities like Peak Freelance or Superpath for inspiration.
As you decide on a membership business model, get clear on your value proposition. You can deliver value in the form of written content, video content, exclusive group coaching, PDFs, guides, courses, or downloadable workbooks. It's also possible to provide a monthly physical product to each member—though keep in mind this means dealing with mailing, more overhead expenses, and inventory logistics.
47. Corporate counsel consultant
Corporations need lawyers to protect them in legal matters and educate them on what they can and can't do. By starting an online corporate counsel consultation firm, you can offer corporate workers a way to keep their legal affairs in order without exorbitant fees and extensive in-person commitments of traditional lawyers. You'll need to show proof that you've passed the bar exam to build clientele and make it clear that your business is entirely online – because when it comes time for your client to go to court, they'll need to hire a lawyer in their region who can represent them in front of a judge or jury.
48. Startup advisor
Many of the world's most prominent tech companies began as small startups still figuring out the right business model for success. As a startup advisor, you can advise tomorrow's companies today. Use your expertise in corporate finance, software development and other relevant fields to provide new businesses with the knowledge they need to succeed. As these startups succeed, so will your business.
49. Bug Testing
Bug testing is a service that no software company can ignore. If you can build a platform to crowdsource expert skills and resources to tackle this area, then you have solid chances of turning a profit. One of the most unique online business ideas, providing bug testing resources can be a lucrative way to boost your income. To learn more about this model, look into BugFinders and CrowdSourceTesting.
50. Theme Designer
Just like a website developer, a theme designer is working with websites but in a different way. Choosing theme designer as your side hustle idea means building new website themes for business to use for their website. This could mean researching popular themes, identifying their shortcomings, and creating a theme that solves these pain points while remaining true to the popularity of the previous theme. If you are an expert in a certain industry, creating themes for this industry could see you reap much success.
51. Remote Sales Team
As more and more companies take on the lean, mean approach to business, outsourcing cold calling and telesales functions becomes a sort of standard in the startup and small business environment. Whether you want to sell highly-targeted sales pitches or customer data, such as phone numbers and email addresses, the potential is vast.
52. Become a Private Chef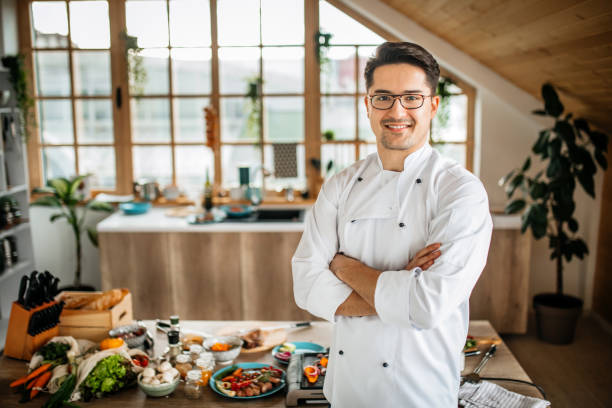 If cooking is one of your personal passions, there are dozens of opportunities to turn it into a decent business venture. You can start by setting up a catering website, experimenting with pop-up food stalls and local food markets, or joining platforms that encourage cooking enthusiasts to squeeze some money out of their passion. And if you're not camera-shy, you can teach people how to cook special meals by selling online classes.
53. Nutritionist
The trend of healthy eating is here to say. Yet with so much contradictory advice online about what is good for us and what is not, more and more people turn to professional nutritionists for specialist tips and guidance. You can easily find free online courses to learn the fundamentals of this profession and start offering personalized nutrition plans online.
54. Get Baking!
From freshly baked butter croissants to colorful macaroons and pillow-soft morning bagels – the world of the great bake-off is a rich and ever-growing place. The beautiful thing about the online world is that a great passion can be turned into a great business almost overnight. You can start an online bakery or move your existing bakeshop online. Platforms like Shopify make it easy to sell baked goods online.
55. Create A Digital Product Store
What better way to profit from our technology-dependent society, than by starting a digital product store. This business runs entirely online, and the physical resources required are next to none. The biggest investment at the start will be your time.
Digital products are anything which you can download online. The lack of physical presence means minimal resources, no production costs, no storage costs. The most time-efficient and cost-efficient products you can sell are PDFs in various formats – templates, for example, offer lots of possibilities: templates for emails, CVs, cover letters, business cards, calendars. You can produce a template for almost anything and with very little information. A bit of creative flare here goes a long way – people will pay a lot of money for a professional look.
The advantage of digital products is that they can be sold relatively cheaply and are free to produce. Other examples include eBooks (recipes and 'How to' books are the most popular) as well as selling research and online papers. You can even sell audio files, music and videos on your store as well as fonts, logos, backgrounds. If you can download it, you can sell it!
This business model is one of the most varied and cost-effective options for making money online. Marketing needs to be your main expense – to make money your customers need to find you. After that, your products will sell themselves.
56. Create A Killer App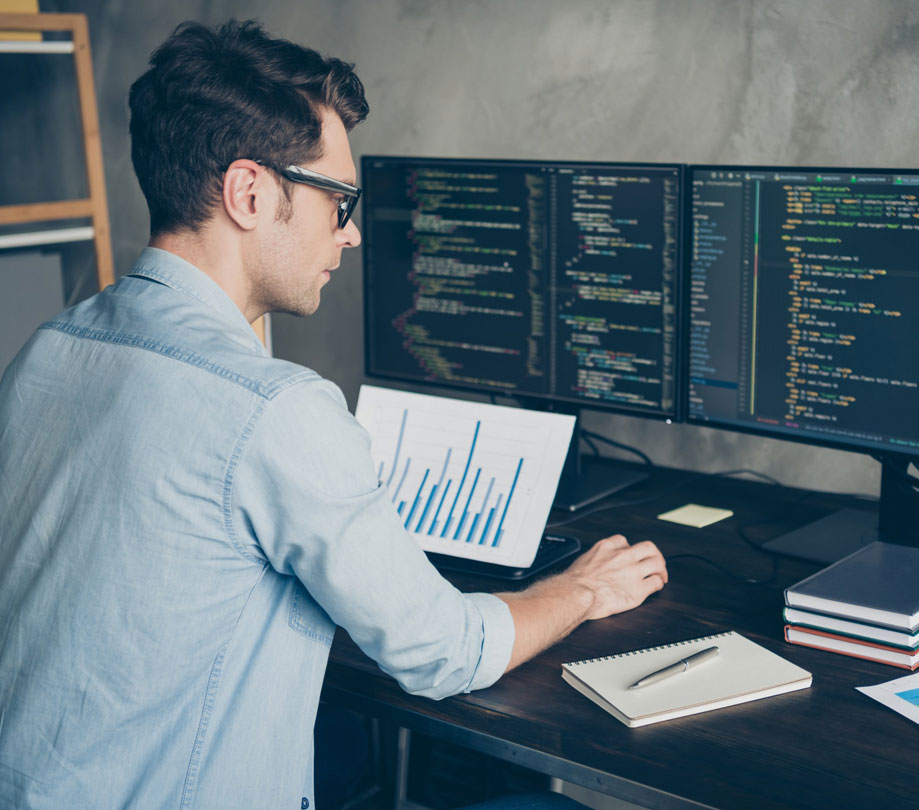 Are you a tech wizard or coding expert? If you've got an extensive knowledge of coding, experience in app development and an innovative concept, you can make millions as an app developer. A quarter of iOS App developers earn over approx £3,000 a day.
An app developer's biggest challenge is coming up with an innovative idea. There are more than two million apps available on Apple's app store. To make big money on an app, you need to attract serious download volume. It needs to be eye-catching, peak consumer interest and be an ingenious concept. But downloads don't always equate to money – you'll then need to retain your customers by producing consistent content or regularly adding new features. Next, you'll need to add paid features or subscription options, to generate money on top of the download amount.
Serious money in app development is reserved for viral apps. Market your app everywhere you can – social media is a great place to start. Make sure your users will want to share your content with others – funny or informative content is most popular. The more reposts and shares your content gets, the bigger your chances of going viral.
57. Create Presentations
The demand for presentation creation is high. Companies use them to inform and educate their staff as well as to persuade an audience into purchasing goods and services.
Many businesses outsource presentation creation to freelance presentation designers to save time and expenditure.
To start a presentation design business, you will need knowledge in presentation design software such as Keynote, Google Slides and Canva, which are the most common formats requested by clients.
58. Buy And Sell On Bazaar
Openbazaar.org is a free online market place with no platform fees or selling fees. It's decentralized, meaning that buyers and sellers can deal with each other directly. There are no restrictions, meaning you can quite literally sell anything you like on the platform. So what's unique about it? The market deals in cryptocurrency.
Buying and selling on OpenBazaar works the same as buying and selling on any other market, and it's easy to make money. The primary method is to buy new products cheaply and then sell them on for a higher price. There's minimal risk with online buying and selling – you only buy what you can afford, and the startup costs are low. The only difference with Bazaar selling is that you'll need at least a basic understanding of cryptocurrency.
To find the most profitable items you can use an app like Price Check by Amazon. You can enter the barcode and see for what price similar items are selling. The app will let you know the markup of the product – aim for anything over 50%. Price checker apps will give you an idea of how well you'll do out of each item.
59. Remote Project Management Consultant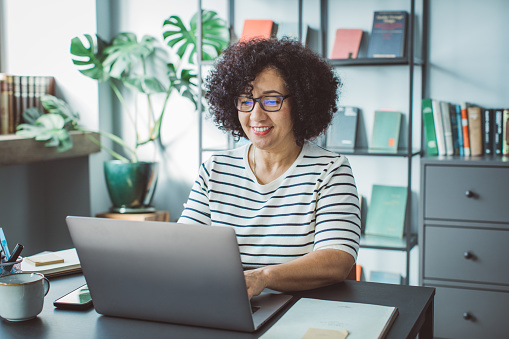 A project management consultant's role is to advise, plan and lead a team through a project for a client. Responsibilities include organising and holding appropriate meetings, gathering and updating industry knowledge and delivering projects.
Common software that consultants use to improve their trade includes MS Project, SharePoint and Project Server. As project management is mostly about planning, many consultants use software such as Odoo, OpenProject and OrangeScrum to keep organized. To make money as a remote project management consultant, you'll need some relevant industry experience as well as some relevant contacts.
Understanding your client is crucial to success as a remote project management consultant. Make sure you understand their vision for the project and create open channels for communication.
60. Build A Chrome Extension
Tech-savvy individuals can monetize their skills by producing a Chrome extension. Chrome extensions customize a user's browser and serve as add-ons allowing users to tailor their browsers to perform specific functions. They're there to enhance user-experience by extending Chrome's capabilities.
One example that may people are familiar with is an Adblocker – you download it, and it sits on your taskbar in Google Chrome, preventing ads from popping up all over the place. Once you've made an extension, you can sell it on the Google Chrome store. Chrome is such a reputable interface that they get significant site traffic, meaning high exposure.
The key to making money from a Chrome Extension is coming up with an innovative idea – it needs to be general enough to appeal to the majority of users, offering a universal function.
61. Set Up A Transcription Company
A transcriber is someone who converts recorded speech into a text document, commonly working with clients in law firms, courts, meetings and trade associations. If you're a competent typist and enjoy working solo, this is a great way to earn money.
The biggest challenge for transcribers is to make out words that are difficult to interpret for various reasons such as strong accents, fast speech or background noise. It's an easy business to carry out at home. To start an audio-to-text transcription business, you first need transcription software such as oTranscribe, Inqscribe or Express Scribe, a good headset and a word processing programme (Word, OpenOffice, or similar). You can use platforms such as Fiverr to generate freelance work and find clients. If you have a specialist background or skillset you can charge more for your services.
62. Create And Sell Recipes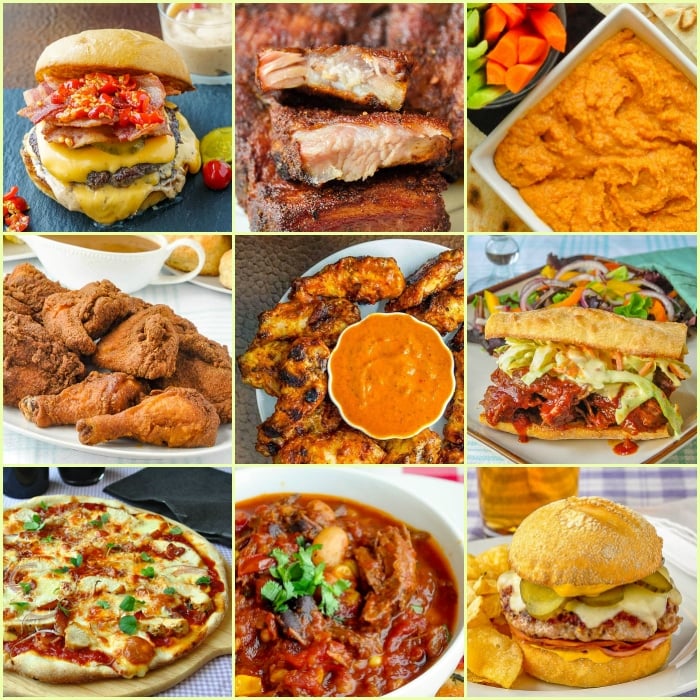 Foodies can market their kitchen creations online and make money. You can create and sell recipes through an online website or by producing an eBook and selling it on Amazon.
There are a plethora of different diets and health crazes that come in and out of fashion. Current trends include vegan diets and low-sugar recipes. Producing recipes than correspond to current eating trends will increase your sales.
People love to see beautiful images of food – consider investing in a professional photography service to take pictures of your dishes and start a social media account. Attractive food will result in lots of shares and a big Instagram following, which can generate lots of sales.
63. Produce And Sell Your Music
Musicians can capitalise on their talent by selling their art online. There are lots of different ways to make money through your music online.
The most lucrative option is to sell your tracks directly from your own website. It's also better in the long-run as you'll have access to the personal data of your customers, meaning you can contact them in future via email to promote future music and concerts. However, selling on your own site can mean less exposure.
For heavier online traffic, you can sell your music through stores like iTunes, Amazon and Google Play. Customers usually already have an account and trust these stores, making them more likely to buy your tracks. However, these big sites can take a considerable cut of your sales – up to 30% – and you don't get access to your customers' emails.
And also, with a platform like TuneCore, songwriters can get published and distributed without a record deal. Plus, they handle royalties, so you'll get paid every time someone purchases or streams one of your songs.
64. College consulting
About $40,000 per course: that's how much some college coaches make, simply by advising students and their families on how to make it into their dream schools.
While that's more the exception than the rule, college consulting is a lucrative business — and it can be done over the phone or by video chat. You'll probably want to have gone to a top-tier college yourself (to "prove" to parents that you know what you're talking about) and should have strong writing skills, as college applications rely heavily on personal statements and other essays.
College consulting can also include financial aid planning as well, which means you'll need to be familiar with government grant programs, different financial aid policies and possible scholarship opportunities.
65. Data entry
Although it doesn't pay the best, data entry is an online business idea where you can easily work from home. If you're looking for a job that won't require much time or attention from you, and that you can make predictable income from while at home or traveling, then data entry is a good place to start.
66. Online therapy
With the emergence of companies like TalkSpace and BetterHelp, you no longer have to have an office or your own practice to counsel patients — you can do it virtually. Although this online business idea requires the proper credentials and education, a technologically inclined therapist who wants to reach a new group of patients could easily hit the ground running.
If you're a counselor, therapist or psychologist, you might decide to explore the online therapy space by joining one of these new companies or starting a business of your very own. By counseling online, you'll be reaching new patients, giving them more freedom and flexibility, as well as enjoying some for yourself.
67. Video production
Video is another item on our list of online business ideas that may appeal to you, especially if you're creative or have a background in digital production. With the emphasis on video on social media and other websites nowadays, this is certainly a trend you'll want to capitalize on while you can. This being said, as a video producer, you can work with different clients in various industries to shoot, cut and edit video to create the perfect final product.
Although video production can be on the technical side, it also can give you the opportunity to explore a unique medium of storytelling and exercise your creativity. Plus, if you don't already have video experience, there are many resources available online to teach you and assist you through the process.
68. Online fundraising or grant writing
Do you have a cause you're passionate about? Or maybe you're just passionate about helping mission-based businesses, especially non-profits, getting the assistance they need to reach their goals. If either of these scenarios applies to you, you should think about fundraising or grant writing as a business. With these online endeavors, you would work with clients who need help with their fundraising campaigns — finding prospective donors, promoting the business and their goals and, ultimately, trying to bring in funds.
Or, if you want to extend past person-to-person fundraising, you could work with clients to research and write grant applications and try to get them the funds they need in that way.
69. Pinterest Virtual Assistant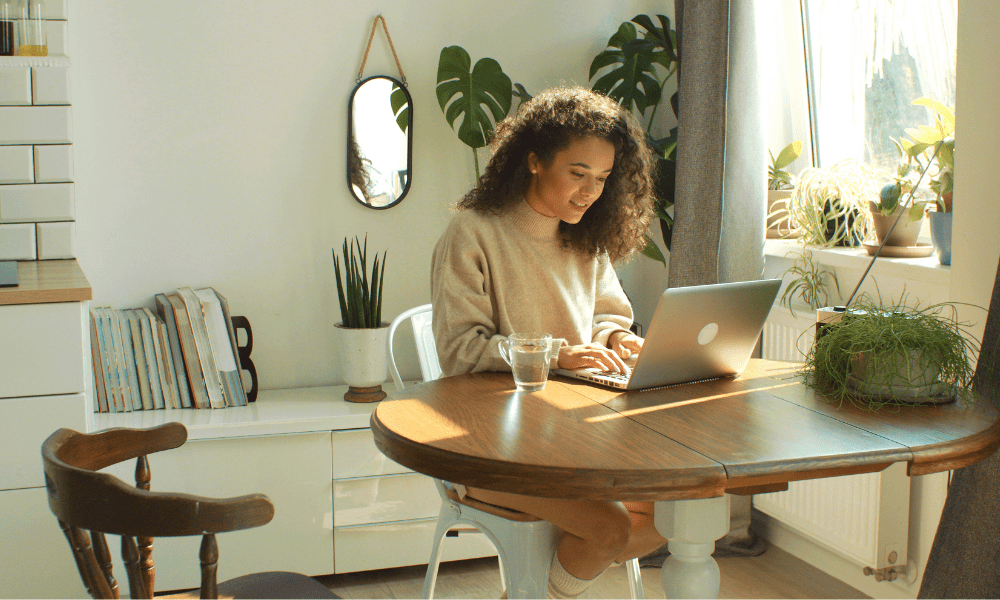 This is similar to a traditional VA business but focusing on helping companies strengthen their presence on Pinterest. In this role, you help build a Pinterest marketing strategy, create pinnable graphics, set up boards, scheduling pins throughout the day, etc.
70. Speech Writing
A great speech is something many people need, but an art few have mastered. If you're a writer who enjoys crafting presentations, you could build an online service business with speechwriting. You can also offer press releases (more on that below) and other public relations writing.
71. Press Release Writer
Do you enjoy telling stories? Do you love the idea of telling a compelling story in a limited amount of space that follows a specific format?
Press releases are much shorter than ebooks or grants, so that means each word needs to pack a punch. But, if you're an effective communicator, you can earn some big bucks crafting press releases.
You can offer these as part of larger content packages for businesses or as part of your public relations business.
72. Editing and Proofreading
As an editor and proofreader, you look for the weak points in a story or other writing pieces and help the writer improve it. If you've got an eye for detail, then working in an editing and proofreading business can be a lucrative source of income.
73. Web Maintenance
Beyond website design and development, website maintenance is a huge part of running an online business. The majority of people don't know how to handle updates, backups, server issues, and website security. It's a great way to generate a recurring monthly income.
74. Web Hosting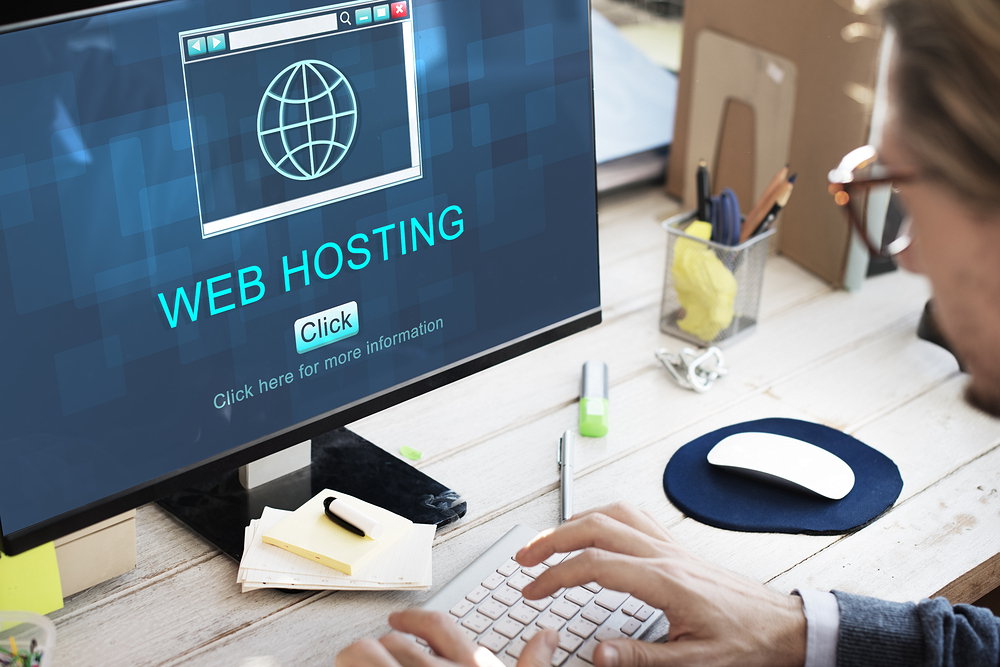 If you're in web design or development, it makes sense to offer web hosting to clients as well. Many web hosting companies offer reseller plans that put you in control. If you're not in design and development, you can partner with someone to provide a full-service solution.
75. Website Flipper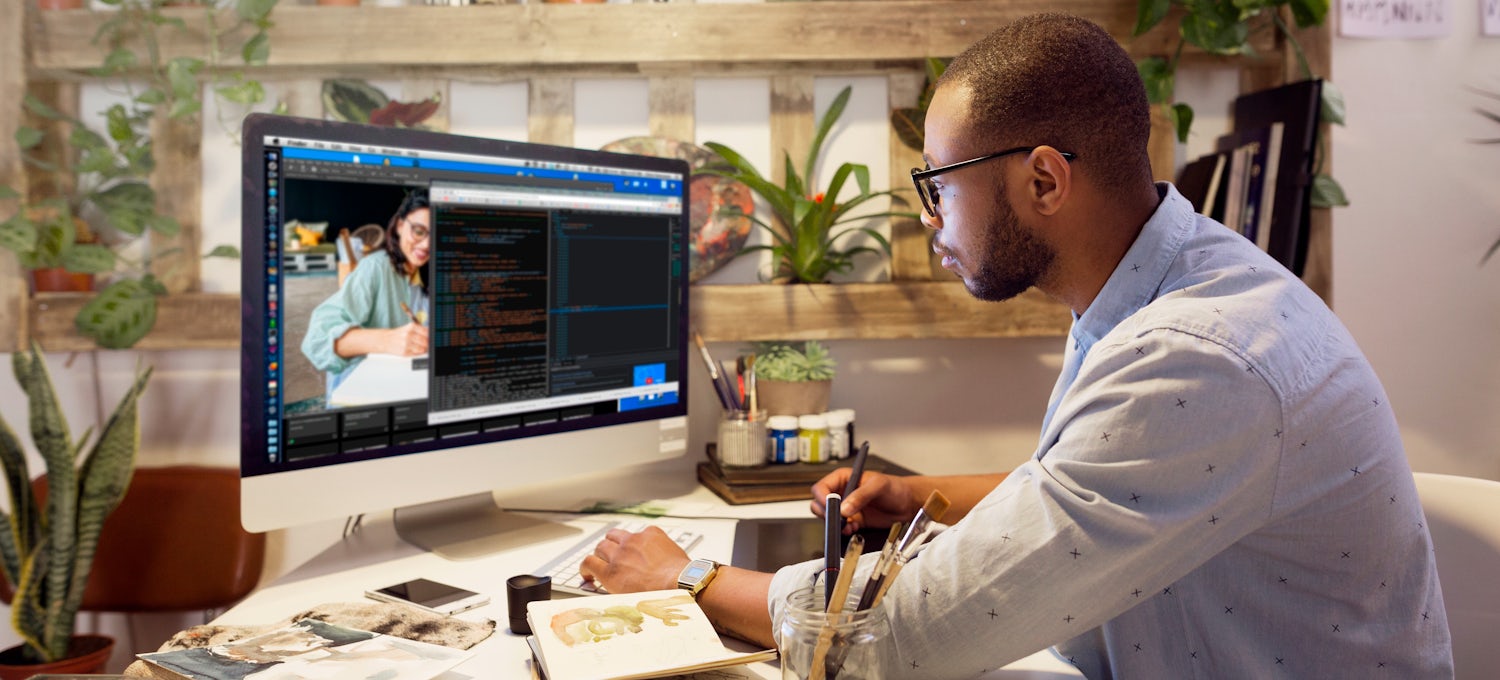 An easy way to make money is to invest in online business ideas that are already profitable. Buy an existing website, hold onto it for a bit to build it up, and sell it for a profit once it has increased in value. Flippa is a leading marketplace to connect buyers and sellers.
76. Cryptocurrency Mining
Though it's a bit more technical, setting up an online business focused solely on cryptocurrency mining or creating the mining rig makes you a lot of money. If you know basic mining from cloud mining, you're one step ahead.
77. Cryptocurrency Trading
Cryptocurrency is rapidly gaining popularity because there's a lot of money to be made. If you're okay with taking a risk and have a little bit of starting capital, you may want to try your hand at currency trading. Because it's a volatile market, you can make money day trading as long as you're willing to handle the risk.
78. Tax Prep
If you're an accountant or otherwise familiar with tax preparation, you can start an online business dedicated to helping others prepare their tax returns. Though you'll be busiest during tax season, you can stay busy year-round.
79. Peer to Peer Lending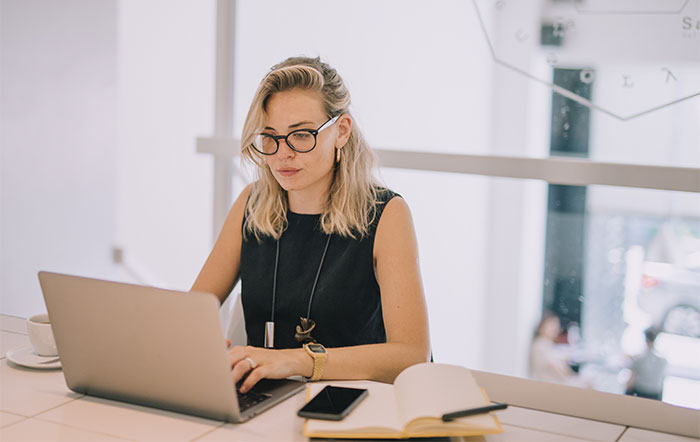 Traditional loans aren't for everyone. With peer to peer lending, you connect borrowers to individual investors who want to make competitive returns with their money. It does require some capital to start, and there is risk involved.
80. Foreign Culture Consultant
If you're an expert in another culture, you can provide services as a foreign culture consultant. People who are planning an international trip or hosting a foreign exchange student may be interested in your services so they can prepare ahead of time.
81. Build an Online Game
Online games like World of Warcraft are popular, with good reason. If you have a concept or idea for an online game, you don't need to learn to build it yourself. You can partner with a developer to do it for you. Even if you make the game free to play, you can earn through advertising and in-game purchases.
If you want to start an online business with a game but don't have any ideas for products, there are plenty of business opportunities out there for you. Many app developers create apps and flip them just like websites. You can purchase an existing game and then look for ways to start increasing its revenue.
82. Data Analysis
To make informed decisions about your business, you need data. But more than the data itself, you need to know what it means. That's where data analysis comes in. It turns all the numbers and information into actionable insights small business owners can use to guide their decisions. If you consider yourself a data nerd who loves diving into analytics, this could be the right business for you.
83. Teach a Musical Instrument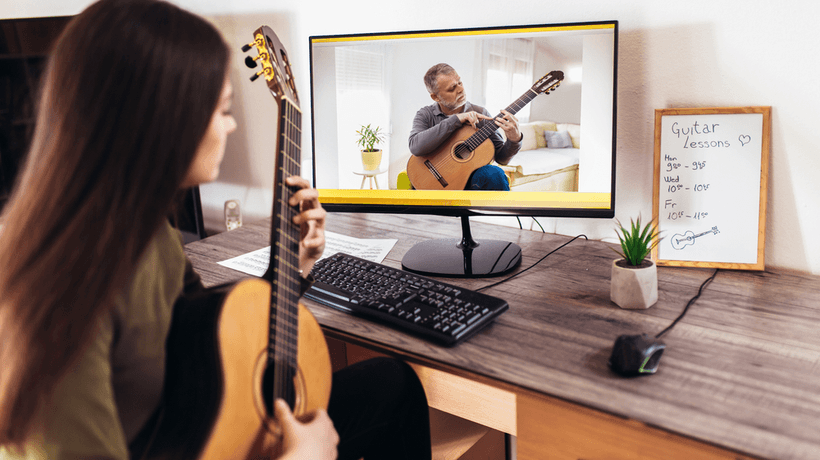 Do you play an instrument? You don't have to be a professional level player to teach others. Whether you play the piano, guitar, or another musical instrument, you can book private lessons with students.
84. Sell Voice Lessons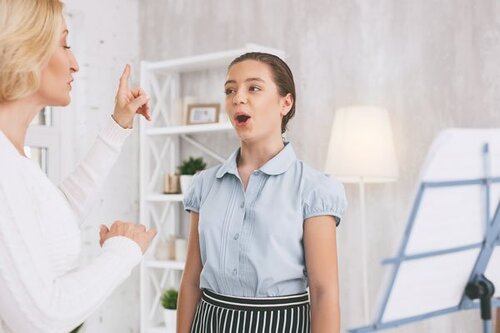 This is the same as teaching a musical instrument, but in this case, the instrument is your voice
85. Recycle Electronics
If you want to do your part for the environment and make some money, too, you can earn by recycling electronics. Starting a business repairing things that aren't wanted or needed, then reselling them is easier than many may realize.
86. Art Lessons
Are you artistic? You can make money by teaching others your skill. Whether you do it through online courses or private lessons, there's plenty of opportunities.
87. Online Researcher
Every day, an insane amount of content gets added to the internet. Though many of us have basic research skills, this job is more than just searching for a topic on multiple search engines.
If you love sorting through information and can tell a quality source from "fake news," you can start an online business as a researcher. You can conduct/locate market research, help private investigators, conduct academic research, and more.
88. Public Relations
If you have experience with marketing strategies and connections in the press, instead start an online business doing public relations work for other companies. This includes online reputation management, influencer outreach, and more.
89. Meal Planner
Plenty of people want to save money and eat healthier by cooking more of their meals at home. However, they don't take the time to plan their meals either because they don't know how or they don't have time. That's where you come in.
More than one business model works here. You can:
Create a series of meal plans for the most popular diets out there to sell online.
Offer personalized meal plans based on one on one consultation.
Use a subscription model to provide meal plans to paid members every week.
Create online courses or other products that teach people how to plan their meals on their own.
Use a hybrid approach combining one or more business models.
Take a look at how Once a Month Meals does it. It's a membership site full of freezer cooking meal plans. Paid members get access to everything they need (shopping lists, labels, recipes, directions, etc.) to create customized meal plans. Free members get limited resources.
90. Branding Consultant
As a branding consultant or branding strategist, you'll help companies determine what customers want and how they can provide it. You essentially serve as a one-person marketing team.
91. College Prep Tutor
Many high school students need an extra boost in getting ready for the SAT or ACT. You can easily run an online business aimed at helping students get a better score
92. Illustrator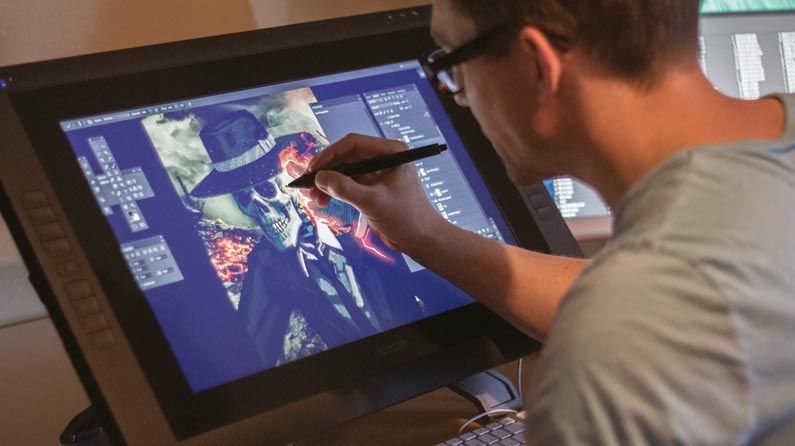 Love to draw? You can provide your services as an illustrator to authors for books, web design, product tutorials, and more. Build a portfolio and ask people for referrals. You can also cold email businesses to see if they are interested in your services.
93. Sell Slogans
If you like coming up with catchy slogans, you can start a small business selling them for other companies to use. It's an excellent way to break into the advertising business, too. Slogan Slingers is a good place to start.
One way to get money off of your slogans without selling them directly to others is to sell products with your slogans on them. You might want to offer potential customers the choice of product with a platform like Printify.
94. Charisma and Confidence Training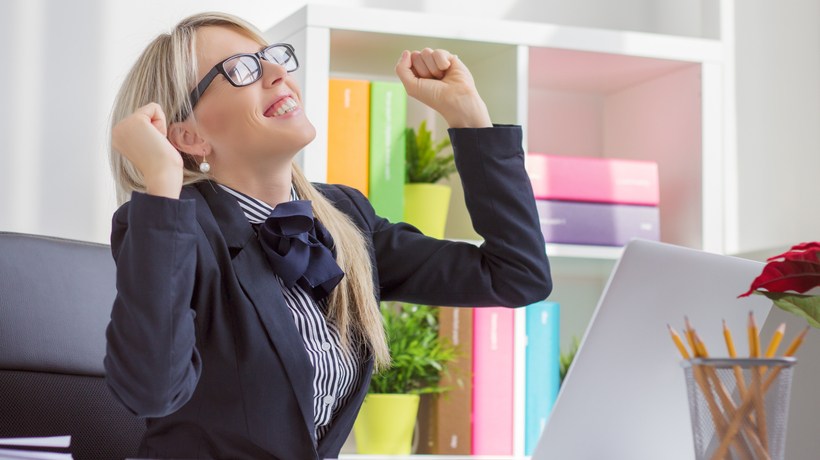 This is one of my favorite online business ideas. Charisma and confidence are two skills that make life more comfortable, and yet, it's an area where lots of people struggle.
Even if you're not an authority in the field, you can teach people confidence, social skills, and charisma based on what you've learned through trial and error in your own life. You can start a blog and YouTube channel to build authority in the industry, without any formal education or expertise.
95. Chatbot business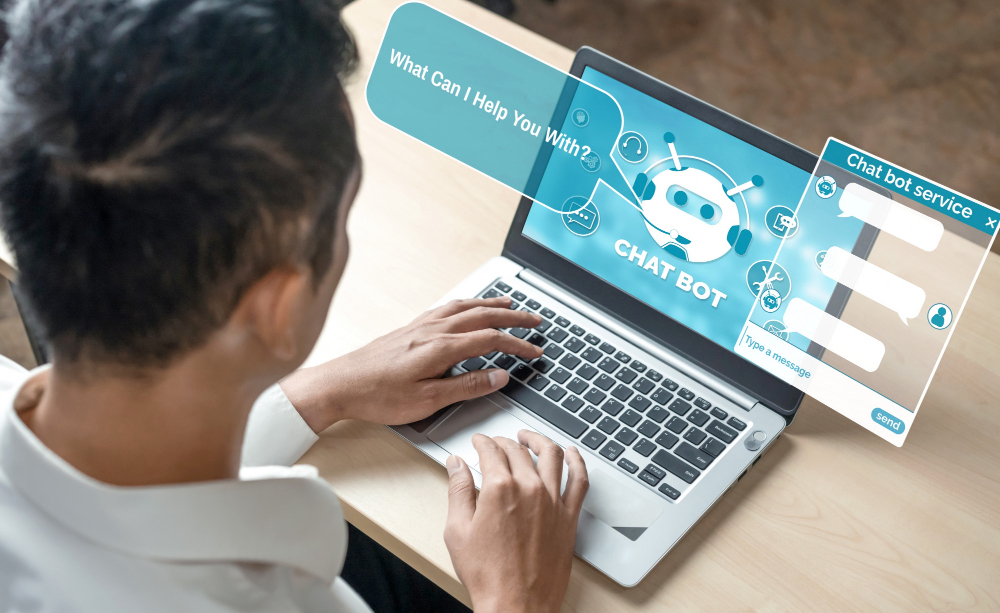 The rise of the chatbot has been extraordinary to witness. Thanks to the ubiquity afforded to us by chat on platforms like Facebook, we've grown quite used to chatting with friends and family across all our social media networks. That's why AI-powered chatbots present a new digital frontier for businesses looking to automate and relinquish much of the man-power it takes to have a chat with its customers.
This is abundantly clear when it comes to customer service. However, it's potent value in commerce has become quite obvious as well, and businesses across all spectrums are now taking advantage of this. Platforms like Manychat, ChattyPeople and several others have sprung up to take much of the confusion and complexities out of building a chatbot.
There's a proverbial gold rush happening today, of people trying to launch chatbots for their businesses to help automate some of their sales and marketing efforts that are needed to properly grow and scale in today's market. However, similar to California's Gold Rush, those that will likely get rich are the ones that sell the picks and shovels. For that reason, why not launch your own chatbot business? Sure, there's some effort involved here, but this is definitely worth the steep learning curve.
96. Foreign Language Teacher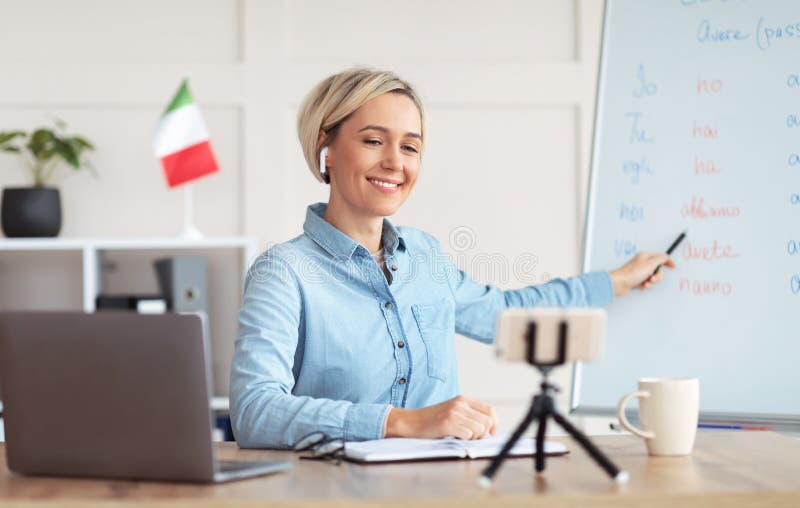 Everyone knows that the quickest way to learn a new language is to mingle with native speakers. If you were lucky enough to be born in an English, French, Spanish (insert any of the world's main languages) speaking country, then missing out on the opportunity to cash in on the skills you take for granted is exactly that – missing out! Use online communication tools, such as Skype or Google Hangouts, to connect with learners and leverage your privileges. Time is money, so package your hours into teaching sessions and you're good to go.
97. Work Online As A Telemarketer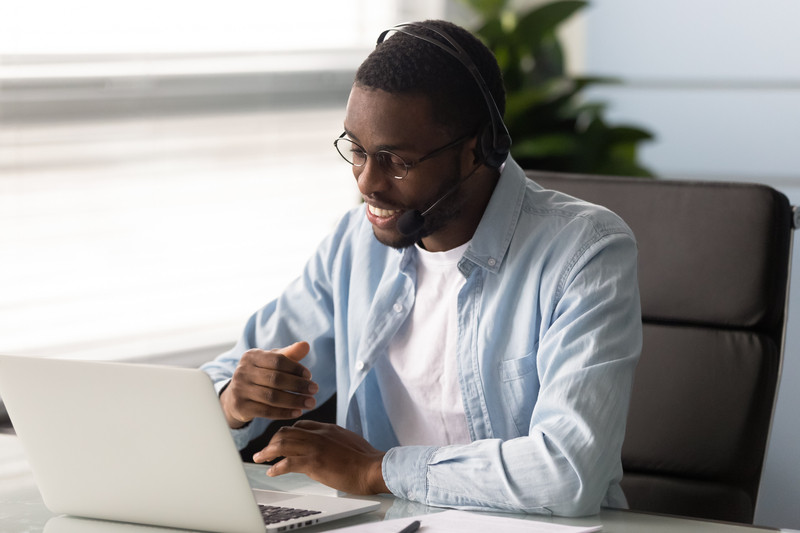 Telemarketing is a type of method of direct marketing where salespeople contact potential customers by phone. It's a way of building up a prospective client base for companies, generating leads and advertising.
The startup costs are minimal – all you need to get going is a phone, a headset, computer and internet connection. Firstly, decide whether your service will offer B2C or B2B marketing: business-to-consumer or business-to-business. The first involves selling products or services to businesses, and the second consists of calling individual customers to sell a product. Then, settle on an industry and make sure you understand it. You'll be a lot more successful if you know what you're talking about and can handle any relevant questions. Now all is left is to find clients. Market your services via a website, social media and the phone – convincing customers by phone sells your service simultaneously. Once you've found your clients, you'll have to compile appropriate call lists. Be aware of GDPR – you mustn't call people who have opted out of receiving sales calls.
You can also think about taking the business automatic – you can use interactive voice response as a way to increase call volume hugely, and it is relatively inexpensive.
98. White Hat Hacking
White hat hackers use hacking skills to break into protected networks, computer systems and hardware to test their security and identify any loopholes. Many companies base their entire operations on trade secrets which need to safeguarding. White hat hackers can expose vulnerable parts of the system to prevent future security breaches.
This type of business requires a very specialised skillset. It can be a high-pressure job and requires not only strong technical skills but clear communication skills to reassure clients and to ensure both parties are clear on what's to be tested, and to what degree.
Due to the sensitive nature of the work, many clients will want proper credentials. Having a certificate from an Ethical Hacking course can help boost your credibility and attract clients. EC-Council offers a range of courses and certifications in ethical hacking.
99. Start A Medical Transcription Business
Becoming a medical transcriptionist, it involves transcribing recorded dictation from doctors or nurses into a written format for patients' medical records, referral letters or other documents.
The startup costs are next to none. If you've got a computer, all you'll need to invest in are some good quality headphones and some transcription software. You'll also need a good grasp of medical terminology to be able to interpret the dictations, typing proficiency and flawless grammar.
You can also obtain a license by undergoing certified training: not all service providers require this, but it can boost your credibility and ensure that you're able to work for anyone.
100. Become A Systems Integrator
The role of a systems integrator is to combine subsystems and digital components into one overarching system, where all of these former functions work together. It includes tasks such as data migration from old systems and automating previously manual operations to provide bespoke software solutions to meet individual company needs.
You can provide this service from home, provided you've got the necessary specialised skill set. The job requires extensive knowledge of software, hardware, programming and coding to integrate all sorts of computer systems. The complexity of the job means that if you've got the know-how, you can charge a high fee for your services.
Systems integrators are hugely in demand – simple marketing techniques such as a website, cold-calling and social media advertising is an effective way to bring in high-paying clients.
101. Sell Your Notes
Most students clock up a fair amount of absence at college or university. Turning off that 8 am alarm can seem like a great idea at the time, but leading up to exams, a lack of revision notes can be a big problem. This is where selling study notes has excellent potential.
Selling study notes is a fantastic option for current or former students, as you can make money off of work you've already done. The most marketable notes are digital notes, clearly presented and well-structured. Getting started selling notes is easily done through websites such as Stuvia, where you can upload your notes and start selling straight away.
The best way to become a successful online notes seller is by offering your first set for free! Once people realize your notes are clear, concise and helpful, they're more likely to buy more. Another tip is to remember your audience: if students are your target market, keep your prices student-friendly to become a top-seller.
Latest posts by Rutayohibwa
(see all)