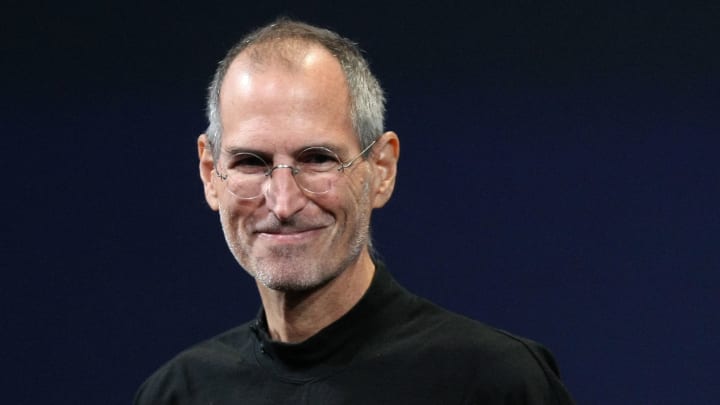 Own an iPad? How about an iPhone? Are you one the thousands of people who enjoy the light, trouble-free life that is owning a Mac? Then you owe it all to one amazing man by the name of Steve Jobs. Musicians and Artists in particular have come to rely upon the powerful and reliable tools that are the Apple line of products. Steve Jobs Day recognizes the incredible innovator that he was, and all that he's done to both change and define the world that we live in.
History of Steve Jobs Day
Steve Jobs day was established by the Governor of California in memorial to this great innovator, who passed from the world in October of 2011. But that's starting at the end, instead let us begin at the beginning, when he was born in Germantown, Wisconsin. It appears that wealth runs in the blood of the family, as Jobs biological father was the son of a self-made millionaire with no college education. Given Jobs place in the world, it seems like that particular gene was passed along, though he was raised by a man who was described as "an occasionally abusive Calvinist James Dean".
Don't take that to mean that the man wasn't hugely influential in Jobs' life, he was a largely positive influence and he especially appreciated his step-father's craftsmanship. His love of spending time with his father doing handy-crafts eventually led to Jobs developing a deep love for electronics by the age of 10. This set the path for the creation of Apple in 1976, where he stayed until 1985, resigning from the company with a cool $7 million and establishing NeXT computers, which would eventually be bought by Apple Computers and mark his return to the company in 1997, the rest of which is history.
What many of today's Apple Users don't know is that the company and brand was steeply in decline prior to the return of Jobs, and the iPod was what would really bring the company back into the limelight. After than it was i-everything. Steve passed from this world due to a losing battle with Pancreatic cancer.
How to celebrate Steve Jobs Day
If you've never used an Apple product, Steve Jobs Day may be the excuse you need to stop in at an Apple Store and drink the kool-aid. After all, he's done so much for the world and helped to change and shape the world of computing, if nothing else you can stop in and pay your respects.
Check the latest iPhone release event here.
Latest posts by rutakangwa
(see all)