Warner Bros. Discovery (WBD)-owned streaming service HBO Max appears to be on the verge of a self-inflicted collapse.
The future of the streamer became increasingly uncertain this week, when it was revealed that WBD execs had shelved the $90m-budget Batgirl movie despite it being in post production. US reports confirmed that the film had become a victim of a corporate strategic shift, with CEO David Zaslav ultimately deciding that it would be more profitable as a tax write-off than a made-for-streaming movie. While some reports claimed that the film was considered 'irredeemable', Batgirl reportedly tested adequately with audiences despite some unfinished visual effects.
The same fate has also reportedly been decided on for animated feature Scoob!: Holiday Haunt, which was in a similar state of almost being completed.
Should WBD decide to go down the route of using these films as a tax write-off, they will never legally see an audience.
Following the Batgirl news, a cavalcade of negative stories began to emerge ahead of WBD's earnings later this week where it is expected that Zaslav will reveal a radically restructured streaming business that would combine HBO Max and Discovery+.
Earlier this year, Discovery execs revealed ambitions to combine the streaming services prior to the completed merger of WarnerMedia and Discovery. WBD would go on to halt the French rollout of HBO Max, while TBI exclusively confirmed both that it was not going ahead with previously announced plans to expand the streamer internationally, and that the HBO Max EMEA originals team will close by the end of the year.
As such, the writing has been on the wall for quite some time, but HBO Max's fate was made more public this week from a content perspective.
The Wrap has reported that WBD will merge content creation for HBO Max and HBO under the latter's content boss Casey Bloys who "will certainly take charge of all scripted content." The report also claimed that WBD is planning on cutting 70% of HBO Max development staff, with a cited source saying: "All I know is they're folding HBO Max into HBO, and there will be redundancies. Sounds like they're not doing HBO Max scripted shows anymore with HBO taking over, so less scripted shows overall."
Users on social media have expressed concerns that this shift will mean that critically acclaimed scripted series such as Hacks, Our Flag Means Death and The Other Two could be cancelled as a result. One bit of good news is that Peacemaker showrunner James Gunn has told fans to 'calm down' and that the series will return for its previously announced second season.
It was also noticed this week that HBO Max has quietly removed half a dozen films branded as 'Max Originals' without any prior notice. It has been speculated that the removal of high-profile titles such as Robert Zemeckis's remake of The Witches and Seth Rogen vehicle An American Pickle is part of a wider consolidation in HBO Max's approach to filmmaking, with Zaslav setting a budget limit of $35m per feature.
The reported decision making has caused ire amongst streaming fans. Despite a rocky launch plagued by distribution and technical issues, the service has experienced a remarkable turnaround to the point that some outlets have argued that HBO Max had displaced Netflix as the best pound-for-pound streaming service available in the US market.
Zaslav et. al. however clearly have a different view on the service – one which will be shared in the coming days – and appear to be more focused on growing the Discovery side of the business than Warner Bros.
It is also possible that the company wants to move away from the HBO branding due to its association with the linear channel and the fact that tens of millions of users receive the service for no extra cost via their pay-TV subscription. WBD looks set to follow NBCUniversal, which earlier this summer quietly stopped including the premium tier of Peacock as an included perk of its Xfinity pay TV offer.
At the end of March, HBO and HBO Max had 76.8 million subscribers while Discovery+ was at 24 million.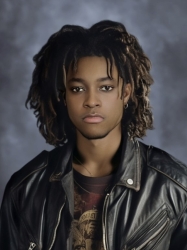 Latest posts by Christopher Rutayohibwa
(see all)