By Joseph Rutakangwa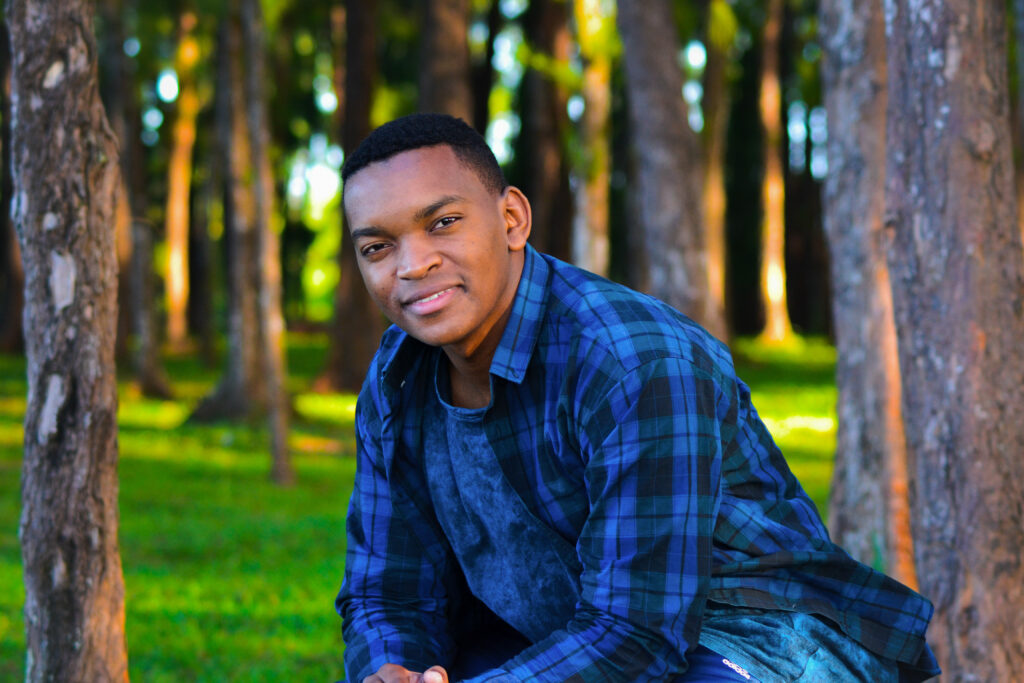 A simple thank you to the things that make our lives bearable is a good practice to help us look at life from a more positive angle. 2020 has indeed been a year of many ups and downs. I started this year with speed. I was raising a new round of funding for my company, rapidly expanding into new markets, the team was growing, et cetera. Then, COVID-19 hit the streets. Investors bailed so we could not get the much-needed funds for expansion and could not pay the team. Within 3 months, we went from a fast-growing startup to facing collapse. Luckily, I am no stranger to extreme events. I just doubled-down on running lean to ride the COVID storm.
In the middle of all this, I asked myself, what can I say thank you to? I wrote down things to thank, and I was surprised that I had a rather long list at the end.
Say a simple "Thank You" to these things:
Your body
Your body is the first physical thing that became yours. Your body is uniquely designed for you, equipped to keep you alive throughout your lifetime. Take care of yourself and be thankful to have that body. I used to be reminded of the value of my body when I would get sick or attend a funeral. Now, I am aware of it from the moment I wake up.
And even if you are sick when reading this, just thank your body for fighting to protect you. I think of my immune system as a different life-form working day and night to fight off attackers. My nervous system is helping me avoid bad situations. And every other system and organ working to help me live a fulfilling life.
Your name
It's your first identity. It's cool. Just look up your name's origin, what it means, and what it means for you. You'll be thankful you have that name. Have you ever noticed that you feel some kind of special way when your name is mentioned? I have. It's micro-feeling but I'm aware of it and it feels good.
Our parents named us with love and good intentions and the force of that love and good intentions is with us as we carry these names forward.
Your Papa and Ma
Our first role models. Our first teachers. Our first everything. Even if they're flawed, you're lucky to have them.
For some of us who grew up in single-parent households, we would want to tend to dismiss the runaway parent. My mom is obviously number one, she's sacrificed more for me than I'll ever sacrifice for her. Even though my dad disappeared into thin air, I'm still thankful that he's alive. When you grow up you realize parents are just normal people who are struggling with normal things – physical, financial, emotional, spiritual – and yet, take on a huge responsibility of creating a comfort zone for you.
Family
Before you became a known hairstylist, you made your sibling's hair. Before you became a great engineer, you fixed things with your siblings at home and broke some. Before you became a known athlete, you played with your siblings. As the first society you joined, you should be grateful to have your family.
A place you call home
It can be a studio, a penthouse, a cave, or a manor – it's your home. Be grateful for it. It's actually a great privilege to have shelter.
Your bed
Airport layovers remind me of how lucky I am to have a bed. We usually take it for granted, until we don't have one. I've slept on the ground, cement floor, hay, shared a bed with 4 other people (that was nuts), and in my own bed. Trust me, you should be saying thank you to that bed of yours every day.
That cold side of the pillow
There's a thing about it that brings us satisfaction.
Sleep
Sleep is one of those things that we assume are there by default until we can't sleep.
Laughter
For those seconds or minutes when you're laughing, life balances out. If you're feeling down, read this article I wrote on 6 things to do when you're feeling down.
Fresh air
The fact that you can inhale and exhale fresh air is something to be thankful for.
Weekends
Can you imagine living without weekends? I can't. A special shout out to Friday – a day we look forward to every Monday morning.
Music
Music lifts your soul when you're feeling down, motivates you when you're working, and fills you when you're happy. Music is always there for you.
Your education
If you're reading this, you got so much to be thankful for. It looks like everyone can read and write nowadays – it's no longer a big deal, right? Nope. According to UNESCO, almost 800 million people are still illiterate.
The internet
You would have to walk to a store to get your copy of this article, but the internet brings it to your screen within seconds after it's published. You no longer have to spend a fortune on education and entertainment. Thanks to the internet.
Your finances
Maybe you're not on Forbes rich list, but you surely are ahead of at least a billion people on earth. I know you think I made a typo – I didn't. Go to Global Rich List and see where you stand.
Your imagination
Sometimes reality is ugly. It's times like these we find ourselves living in the future through our imagination. It's in times like these we imagine ways to improve our reality. And this is how we develop new products, get better at our jobs, build relationships, and become happier. Thanks to your imagination.
The life you have
Maybe your life is so messed up, but guess what? You can dream. To be able to dream is a gift we have from life.
Latest posts by rutakangwa
(see all)